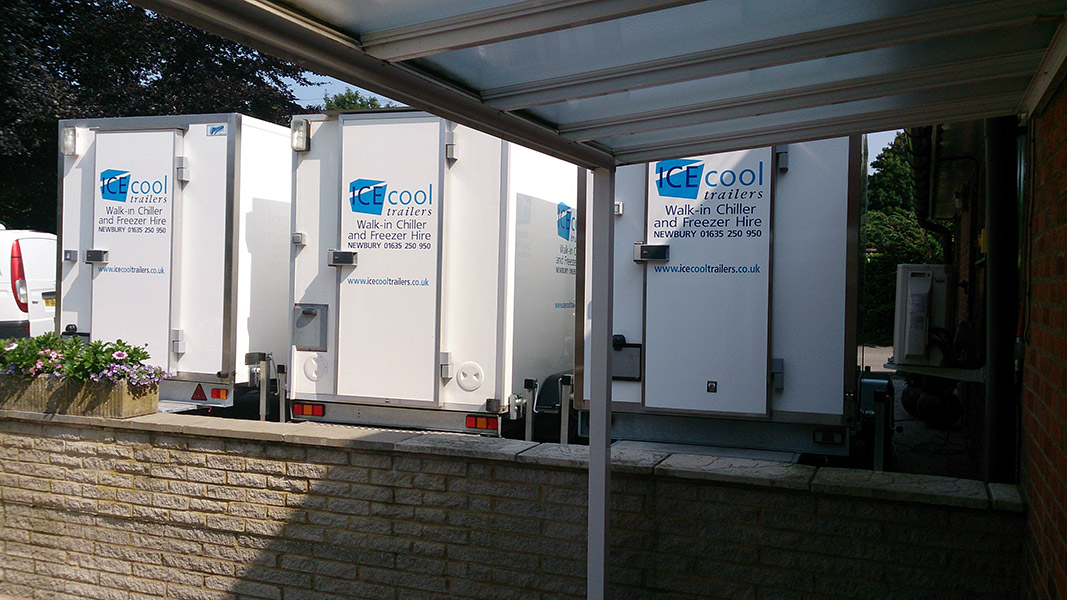 09-Feb-2015
The winter months can be pretty slow for portable refrigeration companies, at least where emergency fridge rental is concerned. The colder weather makes it easier for business owners to decide to temporarily store items outdoors when refrigeration goes down. They are banking on the weather remaining cold until their refrigeration problems are solved. We would suggest this is not a wise strategy.
Winter weather is no substitute for emergency fridge rental for a number of reasons. First and foremost, the winter weather in the UK is reliably unreliable. We could have a frigid morning followed by a fairly balmy afternoon, followed by another cold night. Drastic temperature changes are usually not good for items you are trying to keep cold using commercial refrigeration. This is especially true for technology companies requiring constant temperatures to protect valuable components or chemicals.
Depending on winter weather for temporary refrigeration may be bad for other reasons as well:
• Contaminants – In the case of food products, leaving them outdoors exposes them to a number of potential contaminants. Not only is this not good for customers, it could also expose a business to legal liability in the event someone gets sick as a result of eating contaminated food.
• Theft – It should be obvious that any outdoor storage during an emergency could result in the theft of your goods. Whether it's food, medical products or technology, the money you save by not using emergency fridge rental could be completely lost to thieves.
• Insurance – You may not realise this, but your insurance policy may not protect you against losses sustained by storing goods outdoors during an emergency. Obviously, you would have to check your policy documents to know for sure. In either case, having a claim rejected because you chose not to use emergency fridge rental seems silly.
• Temperature Fluctuations – As previously mentioned, outdoor temperatures cannot always be depended on to remain constant. If you are storing products that are sensitive, even a change of a few degrees could cause problems.
We believe it is best to consider emergency fridge rental even if the weather is fairly cold. A temporary refrigerated trailer or walk-in cold room provides the storage you need along with shelving, lighting, lockable doors, and temperature control. Furthermore, it is affordable. You may even be able to deduct the cost or recover it through an insurance claim.
What We Offer: Emergency Refrigeration Options
Icecool Trailers is a Newbury-based company offering temporary, portable refrigeration for both emergencies and planned events. We carry multiple sizes of both freezer and refrigerated trailers as well as walk-in cold rooms and freezers. All of our equipment is maintained by our in-house staff of trained technicians.
You may call us at any time for your emergency refrigeration needs. Two-hour service is available within the Greater London area; same-day service is available, in most cases, throughout the rest of our service area in England and southern Wales.
As for planned events, feel free to contact one of our refrigeration specialists to make arrangements for your corporate event, catered party, wedding, or family gathering. We also provide walk-in cold rooms and freezers to meet your temporary needs during expansion or maintenance.