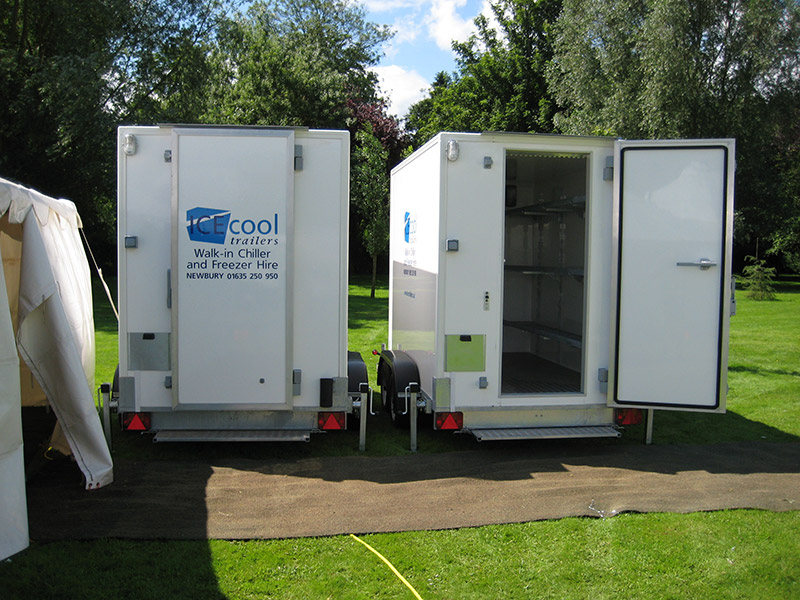 13-Oct-2014
Russian President Vladimir Putin's decision to ban imports of European produce has resulted in a surplus of fruits and vegetables and a subsequent price drop in the UK. While that is good for consumers, it is not necessarily good for growers who now have an ample supply of product to deal with. Exacerbating the problem is an unusually strong crop this year (2014). Perhaps one solution might be temporary refrigeration that would enable some growers to continue selling products through winter.
Kent Online recently spoke to officials from a prominent apple grower in Suffolk who said his prices are down between 20% and 25% as a result of the sanctions. Despite the difficulty, his company had already been planning to invest significantly in new cold storage and processing equipment that would enable them to extend the apple supply well past the normal harvest time. The sanctions are just further motivation to do so.
We suspect the Suffolk apple grower is not alone. Across England, there are probably other growers who find themselves in the same position. If they cannot sell all of their produce in time, they could end up losing a lot by virtue of waste. Nevertheless, if they drop their prices too low in order to move product, they may not make enough to satisfy the bottom line. Temporary refrigeration, such as modular cold rooms, walk-in chillers and refrigerated trailers, could be the answer.
Refrigerated trailers or walk-in rooms can provide cold storage space that would enable a farming operation to limit the supply that goes to market now by storing some of it for use later. The limited supply would keep prices closer to normal and having extra supply in cold storage would mean continuing sales later in the year.
The nice thing about such a plan is that refrigerated trailers are fairly easy to come by – and very cost-effective. At Icecool Trailers, we could deliver as many refrigerated trailers as necessary to a grower's property. The trailers can be hooked to an existing electrical system or powered by diesel generators. Moreover, because the grower would be renting from us, we take care of all maintenance and repair issues.
How Can We Help You?
Russia's sanctions against the EU are posing a special challenge to Britain's farmers. However, the agricultural industry is not the only one to have occasional temporary refrigeration needs. We should know. We provide service to catering companies, restaurants, cafés, hotels, educational institutions, corporate kitchens, medical facilities, and more. Wherever there is a need for portable cold storage or freezing capacity, we have the equipment you need.
We rent out multiple sizes of trailers and walk-in rooms complete with full shelving and lighting. Our service area extends to most areas of England and Wales; we provide emergency two-hour service in London and the South East. Whether you are a grower with excess produce or a catering company gearing up for the busy holiday season, call Icecool Trailers for all your temporary refrigeration needs. We would be happy to supply you with whatever you need.
Sources:

1.Kent Online – http://www.kentonline.co.uk/kent-business/county-news/sanctions-hit-kent-farmers-25215/