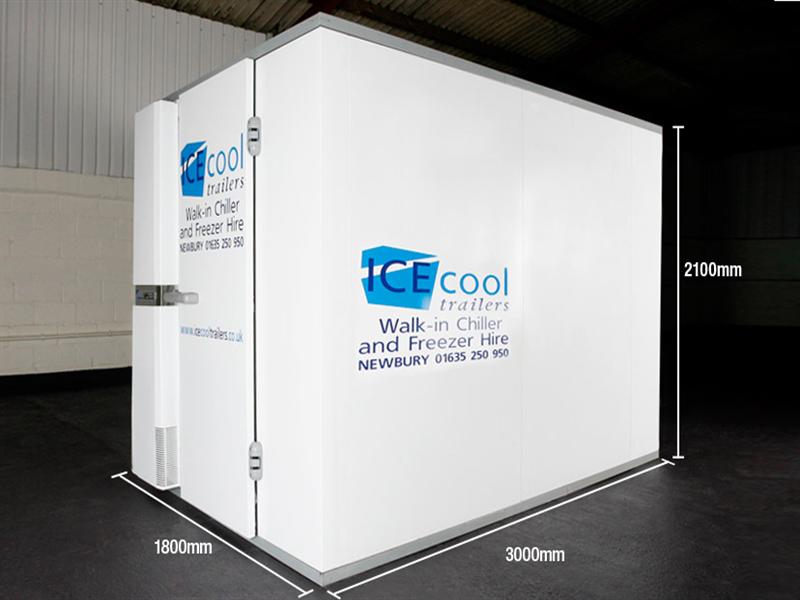 04-Jan-2016
5 reasons why modular cold rooms are superior to fixed units
There are two types of cold room; modular cold rooms and fixed cold rooms. As their names suggest, a modular cold room is built up panel by panel on site while a fixed cold room comes as a single unit. Modular cold rooms are now in fact a more popular option than their fixed counterparts, although both types do have a place in catering environments.
We supply modular cold rooms to hundreds of businesses every year, on a short-term and long-term basis, because we find these to be superior in every way. If you are unsure of the benefits to a modular cold room, here are 5 reasons why they are simply better:
1. Adaptable and flexible: Because modular cold rooms are built up panel by panel on site, they can fit practically anywhere from box rooms to the smallest kitchens. Fixed cold rooms on the other hand require significant access to be installed and are only really suitable to rooms with an open planning space or for installation during building.
2. Solid and reliable: When put together by professionals such as ourselves, modular cold rooms are as solidly built as their fixed brethren and just as reliable too. There is absolutely no risk of structural failure and they offer maximum safety as well. Speaking of which…
3. Safety and security: Modular cold rooms offer a safe working environment. All of our cold rooms have a safety handle on the inside to guarantee exit for workers and all of our cold rooms can be locked from the outside to eliminate theft of your stock. This is equal to the safety and security offered by normal cold rooms.
4. Temporary or permanent refrigeration: The best thing about modular cold rooms is not that they can built up anywhere; it's that they can be dismantled within 10 minutes and transported from place to place easily. This makes them ideal for temporary refrigeration or permanent refrigeration. So for example, if you run a seasonal business that witnesses an uptick in demand for a few months of the year, a modular cold room will be perfect.
5. Control and efficiency: All our cold rooms have sophisticated temperature controls that allow you to easily and quickly alter their temperatures. They are extremely efficient, with an average 3Kw of power consumed per hour and they maintain a consistent temperature in the hottest kitchens, ensuring your food and drink stays at an optimal temperature.
If your business has a need for a modular cold room, be sure to give us a call on 01635 250 950 to find out more about our service and for a free quote.
{module_webapps,1841,cr,15476}