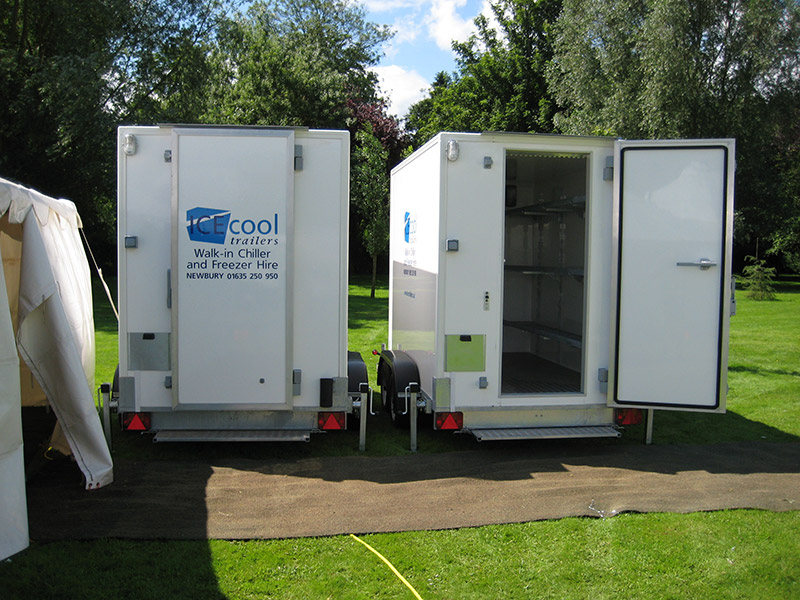 18-Sep-2014
We suspect insulation is not something you spend a lot of time thinking about unless you work in an industry directly related to it. However, here at Icecool Trailers, we think about it all the time. We have to. Insulation is a critical part of refrigerated trailer rental, and one that cannot be ignored.
Insulation is the key to maintaining the right internal temperature while keeping warm air and moisture out. Without proper insulation, it would be impossible for us to provide our customers with refrigerated trailers and freezers. We are happy to say that modern design techniques and insulation products make today's portable refrigeration equipment more energy efficient than ever.
Functions of Insulation
On the surface, it seems that insulation has a pretty simple job: keep the cold in and the heat out. Nevertheless, there is more to it than that. Insulation is important for maintaining consistent temperatures, humidity levels and, as a result, energy efficiency. It all comes down to how hard compressors have to work.
A well-insulated refrigerator or freezer trailer is one that maintains constant temperature and humidity levels over long periods when a door is not continuously being opened and closed. Moreover, just as with your fridge at home, maintaining a consistent temperature and humidity level means compressor motors do not have to run as often. The longer a temperature can be maintained, the greater the time between compressor cycles.
Requiring compressors to work less often saves energy and money. It is just common sense. Therefore, trailer manufacturers are constantly working to improve their insulation technologies and designs. One of the latest design methods is to create a fibreglass trailer shell without any seams.
Seams are one of the biggest enemies of portable cold storage. These allow cold air to escape and moisture to get into insulating materials. This is why it is not uncommon for older trailers to show signs of corrosion in the places that seams meet. Eliminating those seams with a single piece fibreglass shell eliminates most of those problems.
Renting Your Trailers
Now that you know a little bit more about insulation, the next question is one of who will provide the equipment you need. As with any other industry, portable refrigeration has its industry leaders and other companies that follow. Icecool Trailers is not a follower. We have been an industry leader for more than 20 years.
We are proud to say that we have been servicing clients in south-central England for decades. We provide different sizes of both trailers and walk-in rooms to customers throughout London, Berkshire, Hampshire, Oxfordshire, South Wales, Dorset, Avon, and beyond. Whether you need portable cold storage for a planned event or for an emergency, we have the equipment to make it possible.
Our refrigerated trailer rental package provides the right trailer based on your space requirements, complete with full shelving, lighting, and lockable doors. We deliver the trailer to your site and connect it directly to your existing power supply or a portable generator. Should you have any problems during the rental period, you need only call our office. We maintain a 24-hour call-out service for maintenance and repair.
Icecool Trailers is proud to be the refrigerated trailer rental company of choice in England and Wales. We're waiting to take your call and look after your temporary or long-term refrigeration needs.