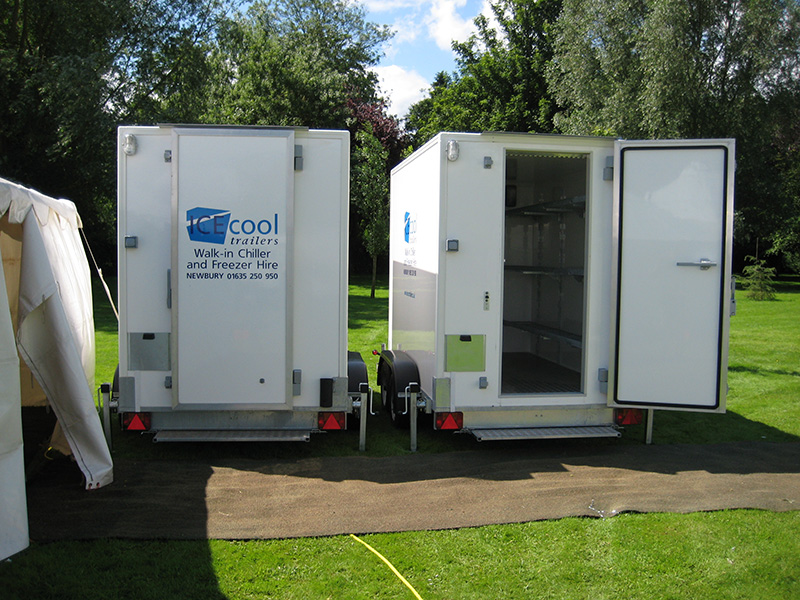 01-Mar-2019
Caterers are among our best customers here at Icecool Trailers. We provide our catering clients with several different sizes of refrigerated trailers and freezers for a variety of needs. Some use our units only for emergency purposes while others work trailer hire into their regular business needs.
It turns out that caterers love trailers for a variety of reasons. Whether they work out of trailers exclusively or use them to supplement units inside their kitchens, fridge and freezer trailer hire helps them run their businesses more efficiently.
Why caterers love fridge and freezer trailers:
1. Trailers Make Them Mobile
A good caterer can do very good business working out of a static location. That same caterer can do even better by adding mobile service. Believe it or not, that is all the rage these days. Mobile catering takes all of the goodness and hospitality of a fine catering establishment directly to customers.
Are you looking to get married in an outdoor setting? If so, you are not alone. Outdoor weddings are a growing trend. However, pulling it off requires a mobile caterer capable of bringing the food to your guests. They can do that with fridge and freezer trailer rental from Icecool Trailers. Our trailers go anywhere the party goes, whether or not mains electricity is available.
2. Trailer Hire is Flexible
The next thing to consider is that trailer hire is flexible. Let's say you are a caterer who already owns one trailer and has several standalone units in your kitchen. Maybe you need trailer hire for just one upcoming wedding. That's fine. We can accommodate your need without requiring you to make a long-term commitment. A weekend rental is fine with us.
Likewise, you can call us for rental if your owned trailer breaks down. Emergency service is just a call away. Furthermore, we pride ourselves on 1-to-2-hour delivery in the Greater London area and same-day delivery elsewhere.
3. Trailers Can Be Exclusive
Finally, trailers can act as the exclusive cold storage solution for caterers. In practical terms, that means a caterer could conduct business from a location that has no walk-in chillers or freezers on site. Trailers provide all the cold storage capacity regardless of where the event is staged.
The obvious downside to this arrangement is that a trailer is exterior rather than interior storage. But for some caterers that use trailers exclusively, that is no big deal. The freedom of movement fridge and freezer trailers offer far outweighs any inconvenience of not having interior cold storage.
If you are a caterer exploring options for cold storage, we invite you to contact us to learn more about our fridge and freezer trailers. We offer both short- and long-term rentals alongside emergency service. And if you are looking for walk-in freezers and fridges, we have those as well. We can set you up with whatever you need to ensure your catering business runs smoothly.