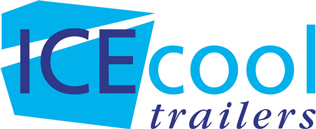 30-Jun-2016
At Icecool Trailers we have been hiring out mobile and temporary refrigeration units for over twenty years, and in that time we have covered practically everywhere in the United Kingdom. We have travelled as far south as Penzance and as far north as Thurso.
About Icecool Trailers Locations
We are happy to deliver to you a cold room, freezer room, freezer trailer or fridge trailer anywhere in the United Kingdom, although there are some areas that we serve more frequently than others. Common areas we serve include London, South Wales, Berkshire, Hampshire, Oxfordshire, Wiltshire and Gloucestershire.
Being based in Berkshire, we are ideally located to serve the south of the UK however we operate and maintain a fleet of vehicles allowing us to provide our refrigeration solutions anywhere. We actually receive many orders from northern parts of England, despite being based in Berkshire, thanks to our glowing reputation as a reliable and dependable company.
Depending on where you are located, we also deliver our refrigeration units on the same day and sometimes within just 2-4 hours. We operate 24/7 and we are but one of only a few companies specialising in mobile refrigeration who operates during the holidays.
About our refrigerated trailers and cold rooms
Our refrigerated trailers and cold rooms are available for hire over any period of time that you require them. We hire our units out to people who need them for just a day as a solution to refrigeration failure and to people who need a longer-term solution.
Refrigerated trailers
Your freezer trailer or fridge trailer will be delivered to any place you require and we will set it up for you. This includes making all electrical connections, the installation of shelving and stabilising the unit for your safety. Our trailers are available in sizes 2.4m and 3.0m.
Cold rooms and freezer rooms
Your cold room or freezer room will have a modular design so it will be built up on site. The benefit to this design is that our rooms can be installed anywhere. This service is included in any quote you receive from us and we will also set up your room for you. Our cold rooms and freezer rooms are available in sizes 1.8m and 3.0m and like our refrigerated trailers, they can run off any 13-amp or 16-amp electrical system including any suitable generator.
To find out more about our refrigeration solutions and for a free and no obligation quote, simply give us a call on 01635 250 950 today.
Get in contact for more information about Icecool Trailers Locations.