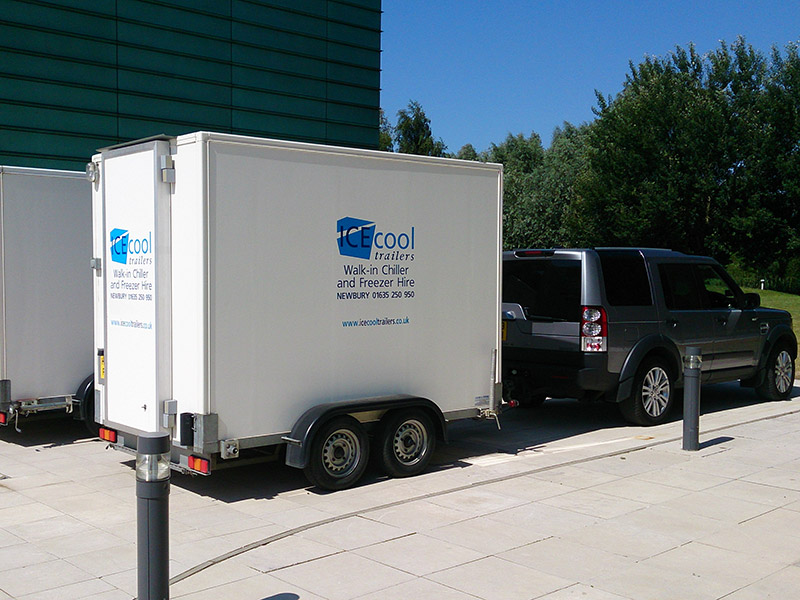 13-Sep-2015
Hopefully, you have never and will never be there, but those of you operating in the catering industry may find yourselves without refrigeration one day. And that means your food stock, which could be worth thousands of pounds, is at risk.
At this stage, it is important for us to put some of your fears to bed – it is unlikely that your existing refrigeration units are going to pack up on you. Because as long as they are serviced when they should be and are treated with care, they are extremely reliable. But given that no refrigeration unit is bulletproof, it is well worth planning for a refrigeration disaster.
Fridge trailer hire - the solution to disaster
The way we see it, the most cost-effective solution to refrigeration failure is to move your stock into a temporary refrigeration unit. This will buy you time, and it is perfectly legal and hygienic to operate out of such a unit, if shutting up shop is not an option.
Usually, temporary refrigerators and temporary freezers are hired to transport stock or for events, such as food festivals and music festivals. But their portability and low-key design (they are white and meticulously maintained) means that they are ideal for storing your stock temporarily. In fact, the efficiency of these units is as high as many state-of-the-art installations, so your stock could theoretically be stored safely indefinitely – giving you the time you need to organise a repair of your units.
We have helped a number of businesses in the London area do just that – from takeaways to world-class restaurants - and we can do the very same for you. So how does it work?
When you contact us, we will discuss your needs and recommend a unit that will cater to your needs – we have several different sizes available. Your temporary refrigeration unit will be delivered to you and we will install it for you, to minimise your involvement. Our units are compatible with a wide range of sockets, and they can even run off portable generators, if you have no power supply. We can deliver temporary units on the same day of order, usually within 2-4 hours. And at the end of your lease, we will take the unit away for you.
So if you are having a refrigeration meltdown, relax. Your stock can be saved and you can still operate as normal with our temporary refrigeration solutions.