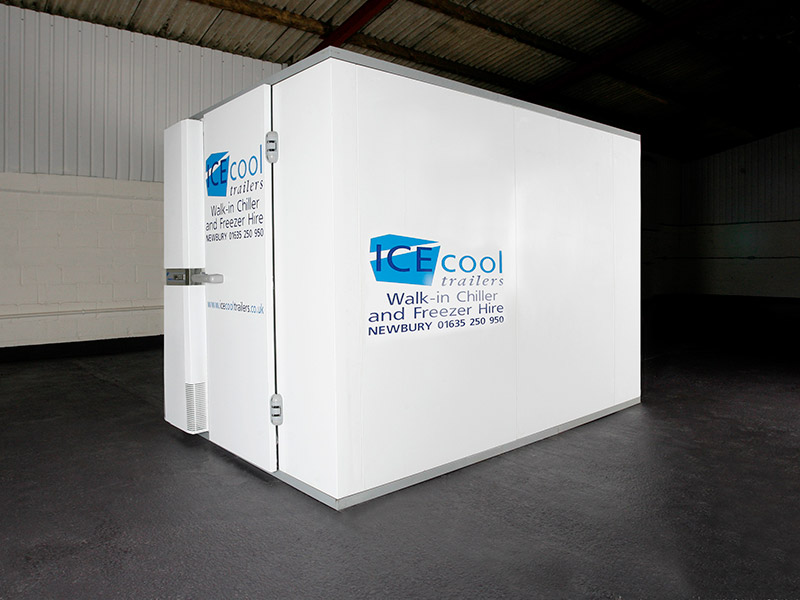 23-Sep-2015
The average hire price for a small walk-in cold room is around £250 for 2 days, while the average purchase cost of a small walk-in cold room is around £6,000.
So, you would only have to rent a cold room for 48 days at £125 per day to spend as much renting a walk-in cold room as it would take to buy one. Based on that, it's easy to assume that buying a walk-in cold room is more economical than hiring one in the long-term, while hiring one is more economical than buying one in the short-term.
But with regard to the long-term viability of buying a walk-in cold room, there's far more to take into account than this simple mathematical comparison.
For instance, there's maintenance to consider…
Cold rooms require routine maintenance to ensure that they continue to perform as efficiently as they were made to – and this takes time and costs money to do. Not to mention, your organisation could well have a skills gap meaning nobody in your employ has a clue how to maintain a walk-in cold room. And let's be honest – is your business really up to the challenge of training an individual, just so that they can maintain a cold room?
Maintenance is not a problem with cold room rental, of course. This is all taken care of by the hire company and you don't have to worry about a thing. This is one of the reasons why our own customers are so satisfied by our service – they understand the expertise needed to maintain a cold room and they know that it is more economical for them to simply let this process be carried out by competent individuals.
Additionally, you can be sure that any unit you hire from us will work as it should because we have a genuine interest in ensuring that your cold room experience is trouble-free.
It's also important to consider your needs…
If you are a restaurant, caterer or provide a food service in one form or another, buying a cold room might well be the best option for you if you have your own premises and operate from this most of the time, because the total cost of purchase might* well be lower than the total cost of hire after a single year. *However, please note that our long term contract hire rates for cold rooms and walk-in freezers are extremely attractive and we may still be cheaper than buying outright.
But it is only with businesses with a consistent need for their cold room where buying works out cheaper. For businesses that require temporary cold storage, such as business with industrial needs, cold room rental costs very little in comparison to buying one and it offers a lot more flexibility, too. For example, transport of the cold room is left to the hire company and additional cold storage can be hired quickly, should the need arise.
It's also worth considering that our cold rooms for hire use independent panels and can be built up wherever you want. So if you need cold room storage in an awkward place as quickly as possible, hiring is definitely the way forward.