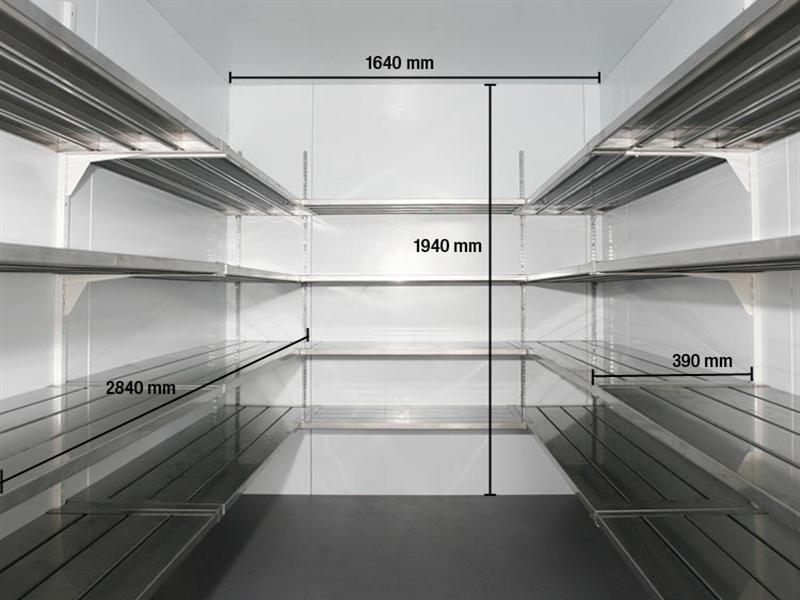 21-Aug-2014
The topic of walk-in cold rooms is most often discussed in relation to restaurants, caterers, and others who provide food service of one sort or another. Yet a recent call from one of our clients in Berkshire served as a reminder that portable refrigeration and freezing is sometimes necessary for industrial purposes as well. Food is not the only thing customers store in our refrigerated trailers and cold rooms.
Certain kinds of companies might need to keep chemicals cold in order to preserve them or keep them at usable temperatures. Biomedical and pharmaceutical companies need cold storage for both their supplies and the projects they are working on. Moreover, just like businesses involved in food service and hospitality, industrial companies may need temporary cold storage to handle emergencies or production increases.
Our Berkshire customer was planning for an expansion project set to begin later this year. We were consulted as to whether or not it would be more cost-effective, in the long run, to rent a number of walk-in cold rooms rather than the client purchasing the equipment. We were able to demonstrate that cold room hire from Icecool Trailers would be beneficial in a number of ways.
Walk-In Cold Rooms - Hire or Purchase?
The question industrial companies need to ask is whether cold storage rental is more cost-effective than buying. Unless you are looking for a permanent walk-in freezer or cold room that will never be moved, we believe rental is the better option. When renting from Icecool Trailers, you get a number of benefits that would not otherwise have been enjoyed by purchasing your own unit.
First, you will get a latest model cold room or freezer without having to come up with a lot of cash or apply for a business loan to purchase it. Our contracts are very affordable for businesses of any size. Should you decide you no longer need the extra cold storage space, you can always terminate the hire and get on with business. You will not be left with cold storage that you do not need; cold storage that is now taking money out of your budget.
Second, renting your cold storage solutions eliminates all the hassle and expense of maintaining your walk-in freezer or cold room. Why? Because Icecool Trailers takes care of that for you. Our equipment is meticulously maintained by a crew of experienced technicians who know their craft. At the first sign of trouble, one phone call dispatches a technician or replacement unit to your location.
Lastly, we can install one of our walk-in cold rooms or freezers anywhere you have the space and an available electrical connection. Our units come delivered as a series of panels; we bring them into your space and assemble them on-site. Each walk-in room also includes full shelving and lighting as well.
If you need temporary walk-in cold rooms or freezers in London, the Thames Valley, Berkshire, or anywhere else within our service area, Icecool Trailers wants to be your portable cold storage partner. Call us on 01635 250 950 for pricing and availability and we'll find the best option for you at the right price.
Icecool Trailers is based near Newbury in West Berkshire and specialises in the temporary and long-term hire and rental of refrigeration equipment; we have a wide range of emergency refrigeration hire options, including chillers and cold rooms, modular freezer rooms, fridge and freezer trailers.
{module_webapps,1841,i,4654083}
{module_webapps,1841,i,182141}
{module_webapps,1841,i,4654083}