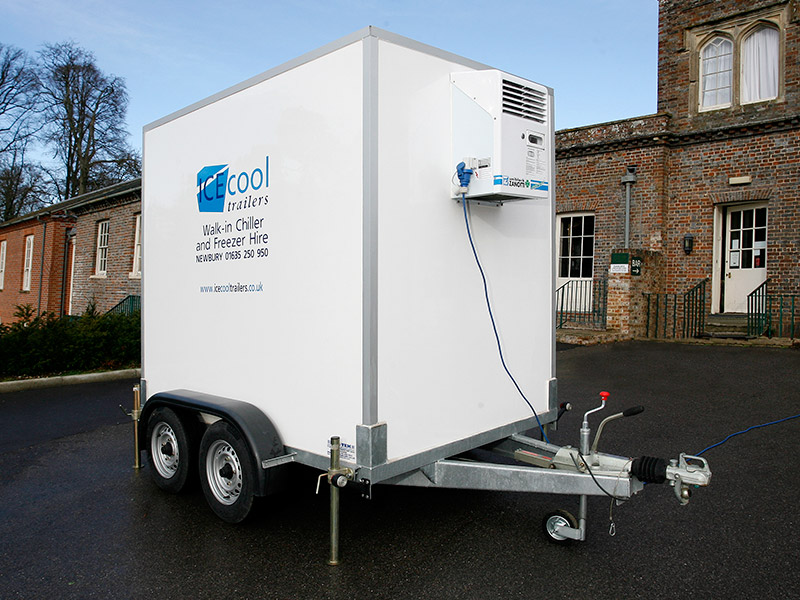 04-Sep-2014
Throughout the summer and early autumn, most of the towns in Berkshire come alive with farmers markets and other open-air fairs on the weekends. There are markets operating in Ascot, Woodley, Newbury, and throughout the county, featuring produce from local farmers and speciality foods from gourmet producers. It is a wonder we do not see more refrigerated trailers at some of these markets. Affordable fridge trailer hire could really help expand the offerings of some of the vendors.
We mentioned artisan foods because this is a burgeoning industry in the UK. Speciality foods based on local ingredients and organic farming practices are becoming more and more popular with consumers. Moreover, there is no better place to offer these foods than at the local farmers market. The problem is, it is difficult to offer an extensive selection of certain kinds of foods without proper cold storage. A refrigerated trailer is the solution.
Stop by any local farmers market in Great Britain and you will see all sorts of trucks and trailers used by the vendors to transport their stock. If you are a speciality food producer, why not rent a refrigerated trailer yourself. By hiring a portable chiller, you will be able to expand your selection to include speciality foods that need to stay cold until the point-of-sale.
The beauty of refrigerated trailer rental is that you do not necessarily need access to electricity to keep your chiller cold. Obviously, electrical access does make things easier, but refrigerated trailers can be operated using petrol generators when necessary. That is something we can talk over with you when you call us at Icecool Trailers.
Supplying Your Portable Refrigeration Needs
For more than 20 years, Icecool Trailers have been providing reliable portable cold storage solutions for consumers throughout Greater London, South Wales, Berkshire, Hampshire, Hertfordshire, and many other parts of the UK. We pride ourselves on state-of-the-art equipment and an in-house staff of technicians that keep all of our units working flawlessly.
We offer several different sizes of refrigerated trailers and freezers for your exterior cold storage needs. Each trailer comes with complete shelving, lighting, and lockable doors. They are an excellent option for any sort of event requiring cold storage outdoors.
For interior cold storage, we also offer several different sizes of walk-in coolers and freezers. These walk-in rooms are brought to your location as a series of panels that are carried in through your door and assembled on site. As with our trailers, each of our walk-in rooms comes complete with shelving and lighting. With just a phone call, you could have expanded freezer or cooler space wherever your current floor plan will allow it.
Walk-in cold rooms and fridge trailer hire is something to consider for your business. Whether you are a speciality food maker visiting farmers markets and local festivals, or you operate a large-scale hotel and catering business, you do not want to be caught without adequate cold storage capabilities. Feel free to call us at Icecool Trailers (01635 250 950) for both emergency and planned cold storage solutions.