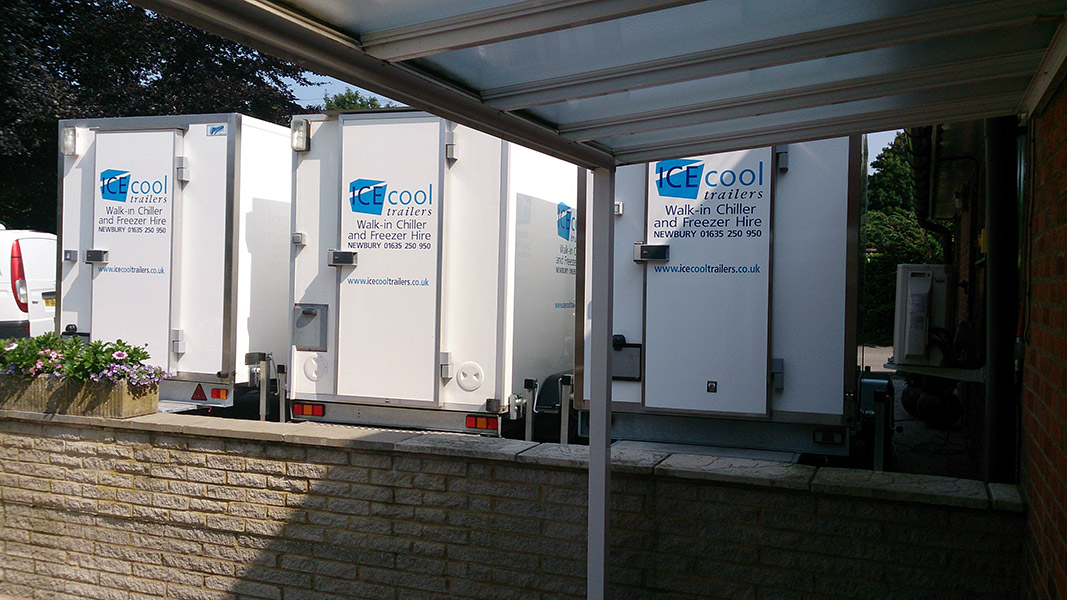 28-Aug-2014
Taking an established bricks-and-mortar business online can be an intimidating proposition. However, what happens when going online drastically exceeds expectations right from the start? That's just what happened when one of our clients responded to customer demand by expanding into online sales. His business grew so quickly that he was instantly in need of fridge trailers to hire.
Nigel owns a butchers shop (he sells speciality meats and other imported foods for the gourmet market). For years, he has enjoyed a loyal customer base made up of those who live in the locality. Recently though, his customers began encouraging him to take his business online. Many of them have relatives living in other parts of the UK who would gladly pay to have gourmet meats and cheeses shipped directly to their homes. After thinking about it, Nigel decided to move forward.
He was not prepared for how quickly his online business would take off. He suddenly found himself having to order more product than he had room for in his walk-in coolers and chiller rooms. Time for Nigel to expand his retail space. In the meantime, we are providing him with affordable and reliable fridge trailer hire.
Renting refrigerated trailers from us has allowed Nigel to order additional inventory while he considers how he is going to expand his floor space. At this point, it looks like he will be renting a new retail outlet once his current lease expires. It is only a matter of whether he stays in the same building or moves to another location. At any rate, he is going to need more cold storage to keep up with online sales.
Trailers Instead of Cold Rooms
Icecool Trailers offers both trailers and cold rooms for hire. In this case, walk-in cold rooms were out of the question. The shop where Nigel's business is located simply does not have enough room to install new cold rooms. However, there is enough space at the back of the shop to park two trailers. Our trailers are hooked into Nigel's electrical system and they include full shelving and lighting.
For security purposes, Nigel is able to move both trailers indoors at the end of business day. He has access to his warehouse area through an overhead door. Otherwise, the doors on our trailers are lockable to protect the contents inside.
Portable Refrigeration Solutions
Fridge trailer hire turned out to be the optimal solution for Nigel's business. It may also be the right solution for you. Icecool Trailers can help you determine what you need for temporary cold storage when you call and speak to one of our refrigeration specialists. We offer two different sizes of trailers and walk-in rooms for a variety of needs. Furthermore, we offer both refrigeration and freezing capacity - the choice is yours.
Icecool Trailers offers only state-of-the-art equipment maintained by our own technicians. We offer outstanding service for planned events and emergencies in south-central England. In the Greater London area, we can often respond within two hours or less.
For fridge trailer hire or temporarily frozen storage, call Icecool Trailers today on 01635 250 950. We will keep things cold, no matter how much your business heats up.
{module_webapps,1841,cr,15473}