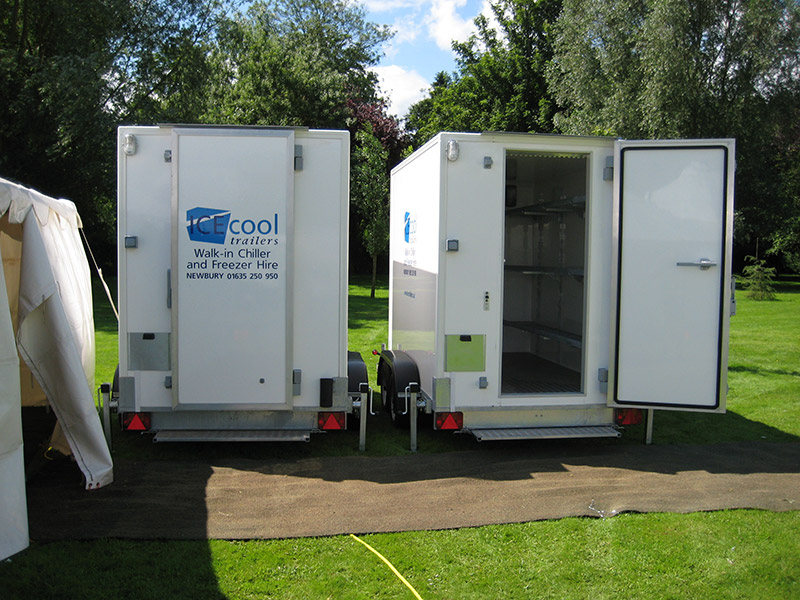 17-Aug-2014
The Government embarked on an ambitious plan this past spring to upgrade its procurement procedures for purchasing food for schools, hospitals, prisons, and military operations. The new programme, known as the Government Plan for Public Procurement, aims to set new standards that will encourage both public and private caterers to be more cost-efficient and locally sourced. We think it is important to consider fridge trailer hire as part of any procurement plan inasmuch as it affects food volume purchases and storage options.
To provide a framework for the programme, the Government has developed a 'Balanced Scorecard' to be used alongside the 'Food for Life Catering Mark' from the Soil Association. Combining both resources sets benchmarks for caterers who want to achieve their goals in food procurement and waste management.
So, how does fridge trailer hire come into play? By providing portable cold storage for catered events where extra food has to be kept on-site. Without proper cold storage, a caterer risks food spoilage that could result in unnecessary waste. Moreover, if cost control is to be achieved, waste must be kept at a minimum. Refrigerated trailers represent a cost-effective way to preserve food regardless of the location of the catered event.
Affordable and Effective
Public and private caterers do not always need portable cold storage for day-to-day operations. Nevertheless, when the need arises, having easy access to a fridge trailer or freezer is indispensable. The caterer could purchase his or her own trailer or rent from a company like Icecool Trailers; we believe rental is the better option.
When you rent from us, you have access to an affordable temporary cold storage solution without the hassle of owning and maintaining your own equipment. There are also no trailer storage issues involved either. Simply call us to schedule delivery of your trailer and leave the rest of us. We will deliver, set up, and maintain the unit throughout the rental period. Should there be any maintenance issues, our 24-hour call-out service is at your disposal.
At the conclusion of your rental term, we will retrieve the trailer at no additional cost to you. It's as simple as that. You get portable cold storage whenever you need it, in nearly any location, with nothing more than a phone call required from you. It could not be easier.
Reduce Waste, Improve Profits
Participation in the Government's new procurement plan should help both public and private caterers do more with less. However, if portable cold storage is not something you are thinking about for your catering business, it should be. Saving money and reducing waste is about buying in volume and keeping food fresh with effective cold storage. Icecool Trailers can help you meet your goals through a number of different refrigeration and freezing solutions.
Icecool Trailers provides both walk-in rooms and trailers in Bristol, Bath, Avon, and throughout south-central England. Whether you need fridge trailer hire or a walk-in freezer, we can meet your needs for both planned events and emergencies. We are your portable cold storage solution providers.
1. The Guardian – http://www.theguardian.com/sustainable-business/food-blog/uk-government-food-procurement-plan-buy-local