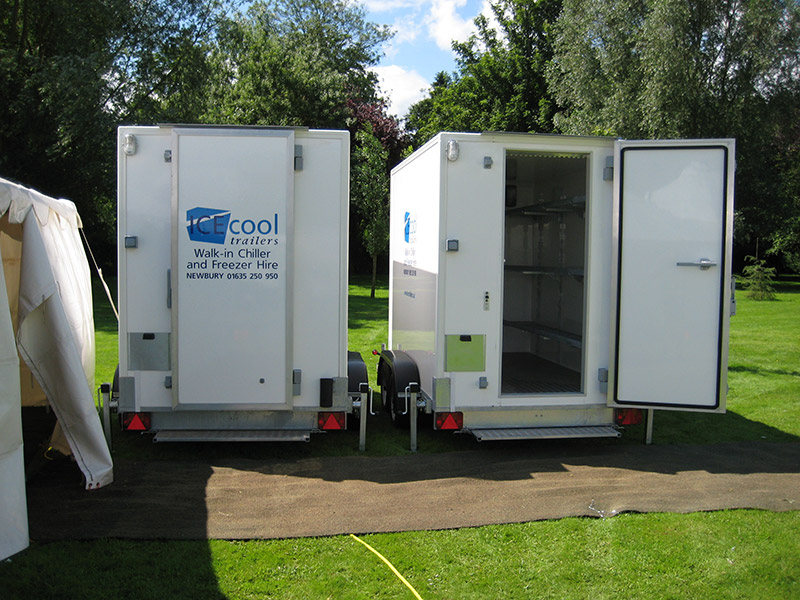 09-Mar-2016
After putting up with the cold winter months for another year, most of us have our fingers crossed for a sunny spring and summer. For some people, this means getting out into the garden and lighting up the barbecue. But others will be more interested in attending food festivals instead and having delicious delights cooked for them.
From Eat Cambridge and Hampshire Food Festival to the BBC Good Food Show Summer In the City held at ExCeL in London, there is an abundance of possibilities for cuisine connoisseurs to choose from.
But what about the vendors and caterers who are preparing and selling this sustenance? If we are blessed with scorching hot temperatures this summer, you will need the right fridge hire to keep produce safe for consumption. With this in mind, here are some tips on choosing a fridge hire company for food festivals.
Area coverage
First and foremost, you will need to know whether your fridge hire firm can deliver to the festival's location. Here at Icecool Trailers, we cover a wide area of the UK but predominantly the south of England. Regions include London, South Wales, Berkshire, Hampshire, Oxfordshire, Wiltshire, Gloucestershire, Dorset, Avon & Somerset, Worcestershire, Warwickshire, Northamptonshire, Hertfordshire, Bedfordshire, Essex, Sussex, and Surrey.
Availability
Second of all, you should find out whether your hire firm has fridges available for the festival date. Most food vendors will have booked their pitch many months in advance and may have done the same with the kitchen equipment they need too. So, it is highly recommended to book with Icecool Trailers as soon as possible to avoid disappointment.
Service and support
Seeing as a fridge will be one of your most vital pieces of kitchen equipment, you can't afford to suffer from any faults. At the same time, you will want reassurances from your hire firm that should anything go wrong, they will be on hand to rectify the problem. At Icecool Trailers, you can contact us at anytime with a fridge hire emergency.
Industry experience
It is all well and good hiring your fridge from the cheapest option. But if you want everything to go to plan without a hitch, it is far more advantageous to choose a fridge hire firm with industry experience. Icecool Trailers has provided fridge hire for the catering requirements of countless hotel groups such as Four Seasons, Millennium, Dorchester, and Hilton.
For more information about fridge hire for food festivals, don't hesitate to contact Icecool Trailers today.