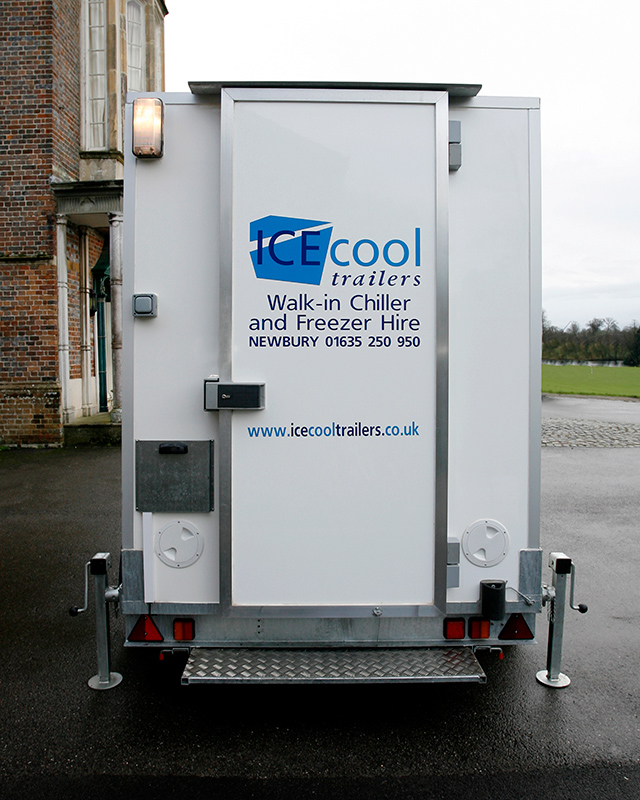 20-Apr-2017
Icecool Trailers is more than happy to provide emergency refrigeration service to our clients. We offer freezer trailers, refrigerated trailers, and walk-in cold rooms and freezers at a moment's notice. We do our part to make sure that none of our clients suffers a loss in the event of a refrigeration emergency.
As a regular or potential Icecool customer, your part in the emergency refrigeration equation is to have a plan in place. That's right; an emergency refrigeration plan.
Just like you might have a plan to handle other emergencies, such as fire or burglary, you need to plan for refrigeration emergencies if your company relies heavily on refrigeration to operate your business. So this would include restaurants and bars, catering companies, schools, hotels, and even some industrial and healthcare operations.
Basics of a Good Emergency Refrigeration Plan
A good emergency refrigeration plan takes into account multiple emergency scenarios. It is a plan that can be implemented easily and efficiently, even when modifications are necessary to meet circumstances. Your emergency refrigeration plan should include:
An Emergency Refrigeration Provider – It is important to establish a relationship with a provider like Icecool Trailers before you ever need emergency refrigeration. That way you can call your account manager as soon as you need assistance.
A Competent Repair Technician – Along with a refrigeration provider, a good plan includes a competent repair technician who can be dispatched as soon as possible. Again, having that relationship ahead of time makes putting a repair plan in motion much easier.
A Means of Addressing Immediate Needs – In cases where refrigeration goes down and spoilage within a short amount of time is possible, there needs to be a means of addressing such immediate needs. Even if we could get a trailer to you in under two hours, for example, you may have especially sensitive materials that need to be taken elsewhere immediately.
Space for Temporary Refrigeration – Lastly, emergency refrigeration calls for space to set up a refrigerated trailer or walk-in cold room. That space does not necessarily have to be kept clear at all times, but anything occupying it should be easy to move to a new location on demand.
Icecool Trailers can be your emergency refrigeration provider in the Greater London area and beyond. We service the capital as well as South Wales, Berkshire, Hampshire, Oxfordshire, and most of the rest of the southern half of England. Emergency delivery can be arranged within 2 to 4 hours in the Greater London area, and as quickly as possible in other areas. Please make sure to check availability when you call to learn more about our refrigeration options.
You never know when your on-site refrigerators or freezers will go down. Do you have an emergency refrigeration plan in place? If so, good for you. Make sure to update that plan whenever changes to your business require it. If you do not have a plan, now is a good time to start working on one.