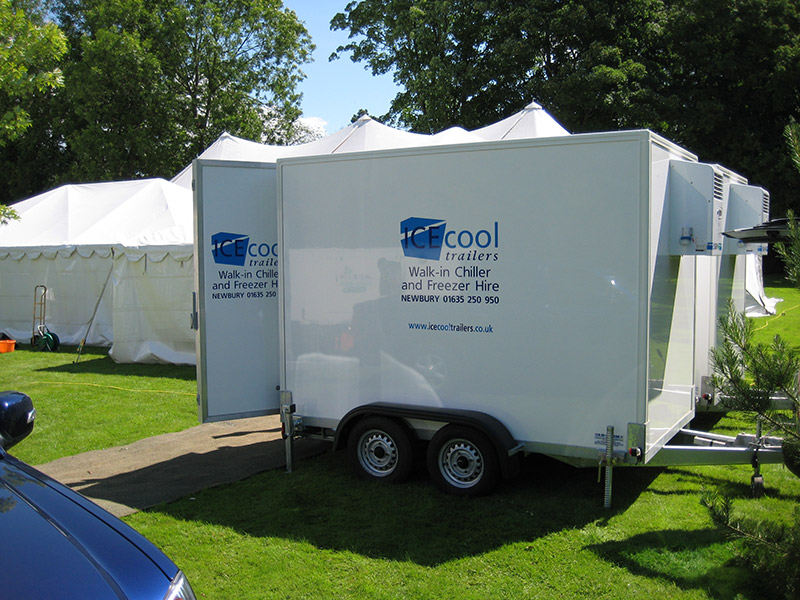 24-Nov-2015
Fridge and freezer hire: running costs
When you hire temporary refrigeration for your business, it's important to factor in running costs when determining how much the cost of hire will truly be.
All our temporary refrigeration solutions require at least 3Kw of power and the power supply must be capable of providing this continually. As a result, in the case of a generator, we recommend those with a power output higher than 3Kw such as this barrow-mounted diesel generator that delivers 7.2Kw of continuous power for 10 hours.
Power socket
At the time of writing, 3Kw of power or 3 units of energy costs around 45p per hour based on business electricity rates from the big six energy suppliers. So over the course of a 10 hour working day, the cost to run a temporary fridge or trailer will be around £4.50 and multiplied by 5 working days that's £22.50. If you require your temporary refrigeration to run 24 hours a day, the cost will be around £10.00 per day or £70 a week. This may be less, depending on your electricity rates or if you are on an Economy 7 or 10 tariff.
As we'll sure you will agree, that's extremely economical for refrigeration and equipment that's effectively going to keep hundreds or thousands of pounds worth of stock in optimal condition. It's also not very much in the grand scheme of things, allowing you to operate out of such a unit without it affecting your bottom line.
Generators
The running cost of a generator is based on its size and the load at which it operates at, as well as fuel consumption figures. A 7.2Kw generator such as the one mentioned above will use around 0.60 gallons of diesel per hour. It's important to keep in mind if you are opting for a generator for your power supply that what the manufacturer quotes may not be accurate. It's best to play it by ear and calculate fuel consumption while on site, to get an accurate measurement of your running costs.
Our temporary fridges and trailers are extremely versatile. They can run off a 13 amp, 3 pin socket or a 16 amp, C form socket or a portable generator if there's no power supply within 20 metres of site installation. This makes them perfect for events and shows. Give our team a call today on 01635 250 950 to discuss your fridge or freezer hire needs and for a free, no obligation quote.