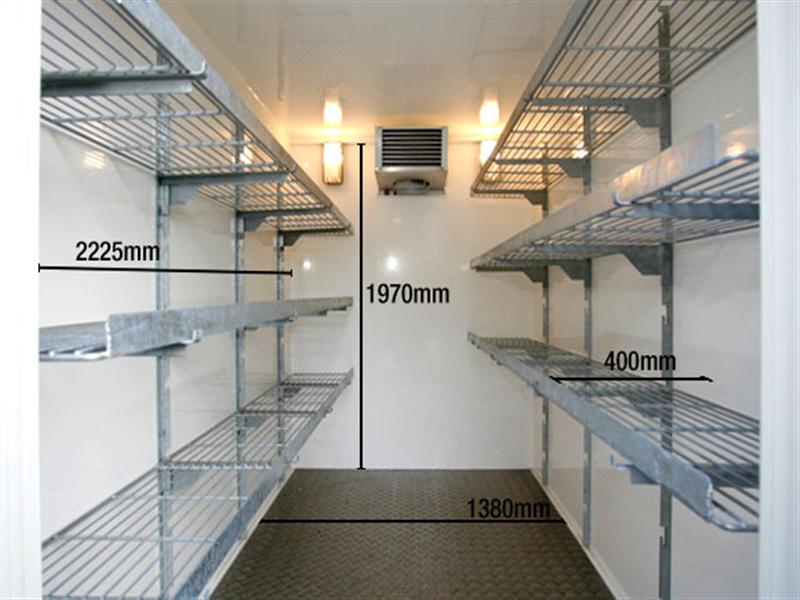 30-Aug-2018
Caterers represent one of the most active groups we work with for walk-in cold room and chiller rental. Chiller hire from a company like ours is ideal for the catering industry thanks to our ability to meet their frequent need for temporary refrigeration and freezer capacity. You can say we have a sort of symbiotic relationship. Both of our industries rely heavily on the other for continued success.
Other clients who rent from Icecool Trailers, especially those who handle food, could learn from what caterers have to put up with to do what they do. For example, there are three questions that every client should ask before deciding on what kinds of temporary refrigeration units to rent. Caterers have to ask them all the time.
1. Are there any cross-contamination concerns?
Food safety regulations require all commercial kitchen operations to protect against cross-contamination by storing raw and cooked foods separately. For example, a restaurant is not allowed to store cooked chicken and raw pork side-by-side on the same chiller shelf. That restaurant must prevent cross-contamination by all possible means.
To caterers, that may mean renting two trailers instead of just one. If separate trailers are required to maintain safety and hygiene regulations, it must be done regardless of cost or inconvenience.
2. What will I be storing and at what temperatures?
Next is the question of what the customer will actually be storing in the cold room or trailer. This matters because different kinds of foods have to be kept at varying temperatures. Your average caterer can get away with a single walk-in cooler or trailer for a job expected to last only a few hours. Yet there may be a need on some jobs to rent multiple units that can accommodate storing different kinds of food products over different lengths of time.
As a side note, the need for multiple units illustrates one of the most important differences between refrigerated van hire and renting trailers or walk-in cold rooms instead. Renting multiple vans is just not practical for many of our customers. Trailers are a better option because they are more flexible and tend to offer more cold storage space.
3. Will there be hand washing issues?
Food safety regulations require people who handle raw food to have nearby access to hand washing facilities. This could be a major concern in some scenarios involving trailer or walk-in chiller hire. If a particular event does require hand washing facilities, a walk-in cold room set-up inside an out building may be necessary in order to satisfy hygiene standards.
Asking and answering these three questions helps customers better understand whether they need trailers or walk-in chillers for an event. It also helps them get a better handle on quantity. The truth is that sometimes a single trailer or walk-in chiller is not enough; sometimes it's better to have two or three. At any rate, Icecool Trailers has what you need for both planned events and emergencies.