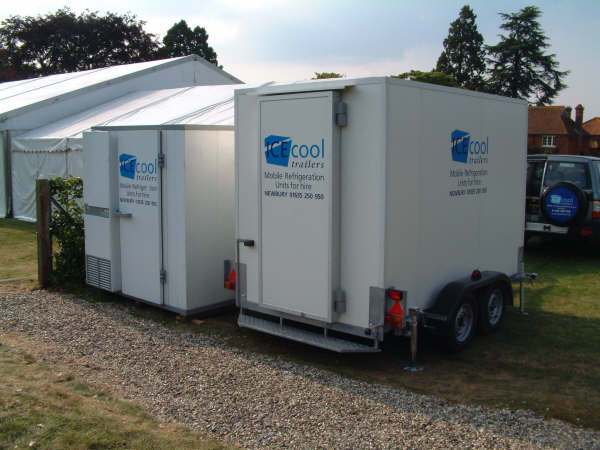 19-Nov-2014
Scotland Food & Drink recently published an article from an experienced attorney who used the opportunity to remind business owners in the food and drink industry of their legal responsibilities in a number of areas. One of the areas addressed was that of
refrigeration
. Davidson Chalmers' partner Laura Tainish specifically mentioned regulators focusing on refrigeration due to the possibility of faulty equipment releasing ozone-depleting gases. Potential problems are equally applicable to all equipment, from the walk-in freezer to the refrigerated trailer.
Tainish wrote that all refrigeration units needed to be properly labelled and regularly inspected; inspection records should be kept on-site. Furthermore, routine maintenance should be performed by qualified service technicians to ensure environmental risks are mitigated. What she did not mention is what to do when refrigeration equipment becomes inoperable or needs to be upgraded.
Inoperable Equipment
Should older equipment become inoperable due to refrigerant leaks then the law prevents such equipment from being used until it has been properly repaired. Furthermore, repairs generally require equipment to be upgraded to use new refrigerants that comply with current law. Such repairs can take time to complete in some cases. In the meantime, food and drink businesses must still keep their products properly refrigerated.
Temporary refrigeration
by way of refrigerated trailer hire or
walk-in cold rooms
would be appropriate in such cases. Temporary hire provides food and drink businesses with the equipment they need, without committing to a long-term contract or purchasing brand-new equipment that they may not have the resources to afford. Furthermore, the equipment provided by Icecool Trailers complies with all government regulations for environmental protection.
Equipment Upgrades
In the event that older equipment needs to be replaced entirely, temporary refrigeration may still be an appropriate option if a business owner does not have the cash on hand to purchase right away. If a long-term rental is preferred, suitable arrangements can be made. Some business owners find long-term rentals to be more financially beneficial than outright purchases. Advantages of long-term rental include free maintenance and repairs,
24-hour emergency call-out service
, and the ability to upgrade or downgrade service as needs dictate.
Food and drink business owners have a legal requirement to comply with regulations relating to refrigerants and ozone depleting gases. However, they also have an obligation to customers to continue providing fresh, high-quality foods and beverages that those customers have come to expect. Temporary refrigeration from Icecool Trailers can help in both regards.
If your business is currently dealing with inoperable equipment, please contact one of our
portable refrigeration specialists
right away. We offer same-day delivery in most parts of
England and Wales
; two-hour emergency delivery may be possible if you are located within our London-area delivery zone.
Are you planning equipment upgrades? If so, we can help by providing you with long-term rentals or temporary refrigeration hire during the interim. Icecool Trailers offers several sizes of refrigerated trailers, freezer trailers, and walk-in freezers and cold rooms. All of our equipment is delivered to your site and installed by our trained technicians. In addition, every trailer and cold room comes complete with full shelving and lighting for your convenience.
Sources:

1. Scotland Food & Drink – http://www.scotlandfoodanddrink.org/news/article-info/5505/food-and-drink-companies-must-keep-focus-on-environmental-law.aspx