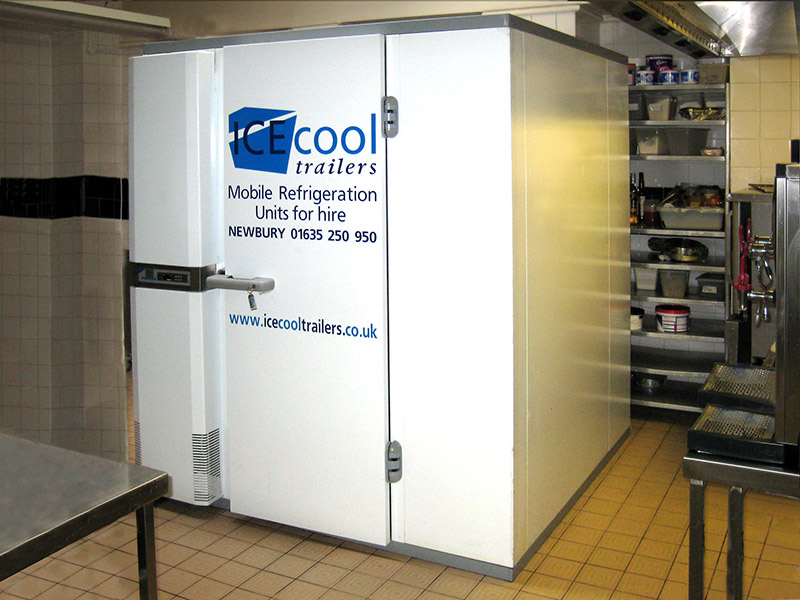 05-Jan-2018
What do you normally think of when the topic of chiller hire comes up? If you are like most people, you think of a freezer or refrigerator going down in the heat of the summer when a restaurant or caterer can least afford it. Believe it or not, winter chiller hire is fairly common too. It might be more common than most people think.
Logic would seem to dictate that losing a refrigerator or freezer during the winter is no big deal. After all, it's normally cold enough outside to just place items in a box to store outdoors. That may work for home refrigeration, but it is both impractical and unwise for a commercial operation.
Temperature Control Is Important
In a commercial setting, temperature control is extremely important. Take the average four-star restaurant. Different kinds of foods have to be kept at different temperatures to maximise both flavour and shelf life. Simply putting the entire inventory outside during an outage is not good enough. Chefs need to be able to accurately control temperature if they hope to preserve food products.
Temperature control is also critically important in medical environments. Some medical products need to be kept colder than others; some absolutely cannot be allowed to freeze. Putting such delicate products outside during the winter is just too risky.
The Risk of Theft
There is also the possibility of theft to think about. You would be unhappy if someone stole £100 worth of groceries from your back garden; imagine how a caterer would feel to lose thousands of pounds worth of foodstuffs being temporarily stored outside.
Chiller hire eliminates security risks by providing a lockable environment for cold storage. Whether a client chooses a trailer or a walk-in room, the unit can be secured against theft. This is important to food service operators, medical facilities, technology companies, and everyone else who takes advantage of our chiller hire.
Convenient Cold Storage
Last but not least is convenience. The difference between refrigerated van hire and a walk-in cold room is as obvious as the difference between night and day. Renting a walk-in cold room from us puts your cold storage in an interior space close by your work area. Rent a van and you will be walking outside every time you need something from the fridge.
Having to go outside is miserable for your employees as well. They either have to step outside and be cold, or grab their coats and boots just to get something out of the van. Not so with a walk-in room. One of our cold rooms works just like your on-site refrigerators.
It is true that chiller hire is very popular during the summer wedding and entertainment season. But we have clients in need of temporary cold storage throughout the winter months too. If you find yourself in need, don't hesitate to contact us. One of our trailers or walk-in rooms is a far better option than refrigerated van hire.