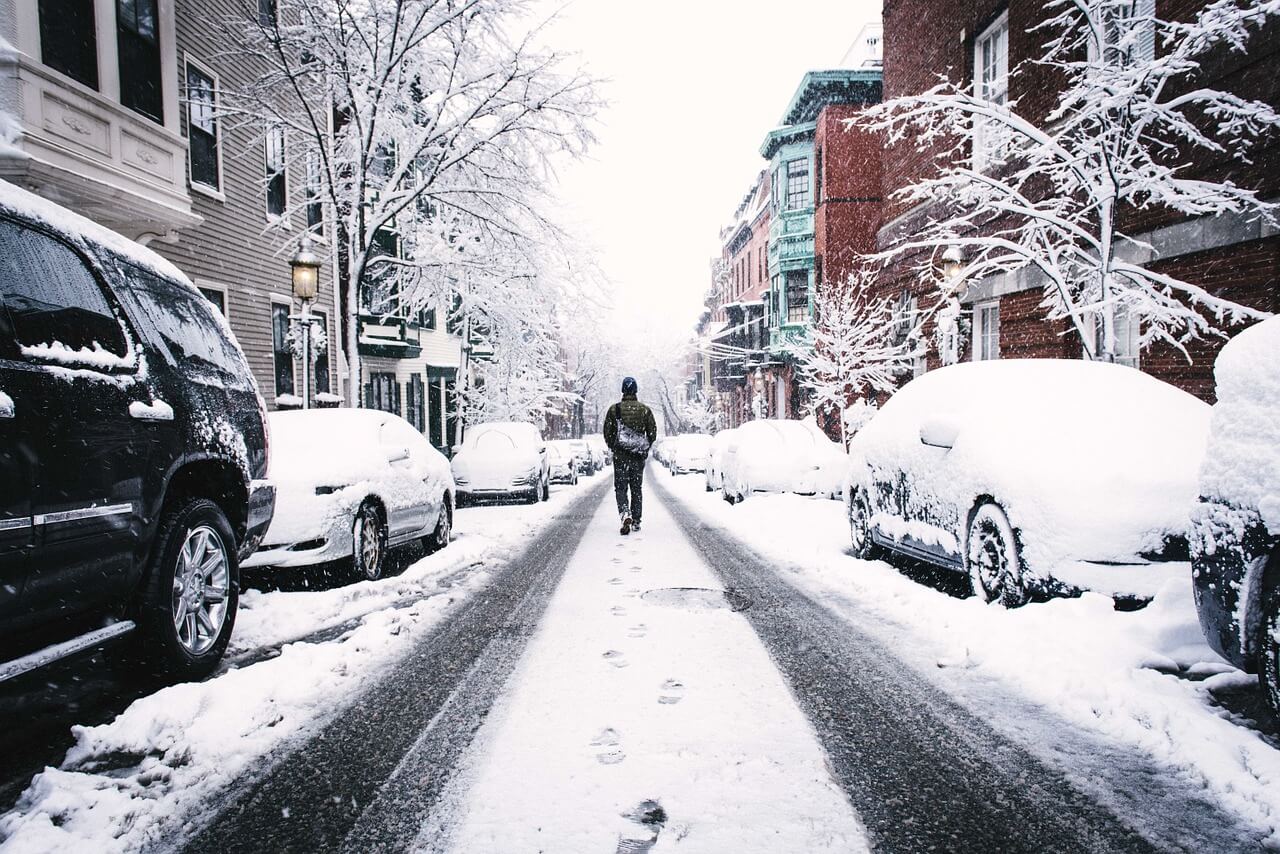 03-May-2018
Now that winter is over for another year, we decided it might be interesting to address a common problem related to external refrigeration. You may have experienced it yourself if you keep a spare fridge out in your garage. The problem is, of course, failure when temperatures get too cold.
A refrigerator or freezer failing in cold temperatures seems rather strange given that both kinds of units are supposed to keep their contents cold. But there's actually very good reason for why it happens. Note that the failure described here is normally limited to residential units or older commercial units without proper temperature protection built in.
Cold Confuses the Thermostat
External refrigeration doesn't work any differently than internal refrigeration, at least in principle. An external unit relies on a thermometer to determine the current air temperature and adjust itself accordingly. When temperatures get too warm, the unit's thermostat turns on the compressor. Cold air is circulated, warm air is removed, and the internal temperature drops.
The problem with some external refrigeration units in the winter is that the thermostat gets fooled. Let's say the temperature drops below zero. The unit's thermometer is registering the cold temperature which, in turn, prevents the thermostat from kicking in. The outside temperature staying in the sub-zero range for a length of time can actually result in the refrigerator's internal temperature being higher than the air temperature outside.
Note that this sort of failure is not a problem with the refrigerated trailers and walk-in chillers we rent out. All our units intended to be used as external refrigeration have temperature-control technology built in. Our units will continue working as designed no matter how cold – or hot, for that matter – it gets outside.
The Need for External Refrigeration
Moving beyond a spare refrigerator in a residential garage, why would our clients have need of external refrigeration during the winter? There are as many reasons as there are Icecool Trailer rentals.
Some of our clients rent external refrigeration during the busy festive season as an alternative to refrigerated van hire. They need the extra cold storage capacity to get them through the Christmas and New Year's holidays, after which their capacity requirements return to normal.
There are other times when a client might be undergoing a renovation project. This happens frequently with educational institutions and hospitality-based businesses. Late winter tends to be a good time for renovations because business is slower than usual. A walk-in chiller or refrigerated trailer could be just the thing the client needs to maintain cold storage during renovations.
In closing, we want you to know that all our trailers and walk-in rooms are maintained by our own trained technicians. We keep our units in top shape so that our clients can rely on them 24/7. If you should ever rent from us and experience any kind of failure, you can call us around the clock for emergency repair service. That is our promise to you.