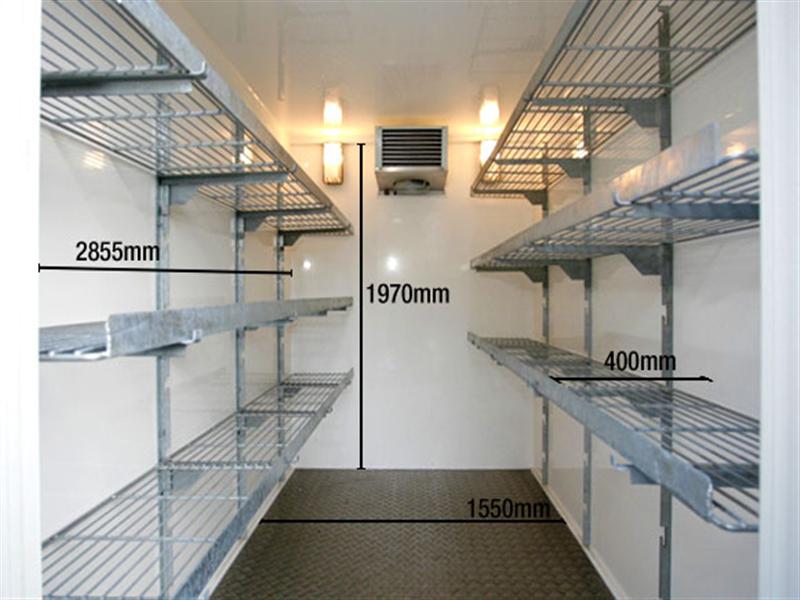 17-Feb-2016
If you need temporary refrigeration for an upcoming event or require an emergency cold room at a moment's notice, then Icecool Trailers can lend a helping hand. We specialise in fridge and freezer trailers as well as cold room hire for a variety of different clients.
However, those of you that have never dealt with us before will probably want to know what these trailers are equipped with. This kind of information is vital for planning every last detail of an event or knowing what to do in case of an emergency.
Therefore, we have come up with a list of what your fridge trailer will be equipped with.
Extension cable
There is no need to worry about parking right next to a power source, as our trailers come equipped with an extension cable. We can plug the trailer in using a portable generator, 13-amp 3-pin socket or a 16-amp C-form socket.
Access step
For your safety and convenience, each of our trailers has an access step in front of the rear door. Without this feature, walking in and out would prove quite dangerous and could result in a nasty accident or injury.
Hitch-lock
To guarantee same-day deliver, all of our trailers are fitted with a hitch-lock. This enables us to attach them onto our towing vehicles and deliver to you as quickly as possible. What's more, when your trailer arrives, we are able to set it up exactly where you want it.
Lockable rear door
Just in case you leave the contents of the trailer unattended or need to protect valuable items inside, our trailers are fitted with a lockable rear door. As you will no doubt agree, this added peace of mind is invaluable for many clients.
Wheel clamp
For even greater security, we will also provide you with a wheel clamp, which can be attached to your trailer easily. Not only will this prevent the trailer from moving, it acts as a great deterrent too.
Shelving
To keep things organised as well as ensuring you can find everything you need quickly, our trailers feature extensive shelving. Let us know how many or how few shelves you require and we will kit out your choice of trailer accordingly.
Stabilisers
The last thing you want is for your choice of trailer to move around while you are inside. For this reason, we will stabilise the entire unit for you on arrival.