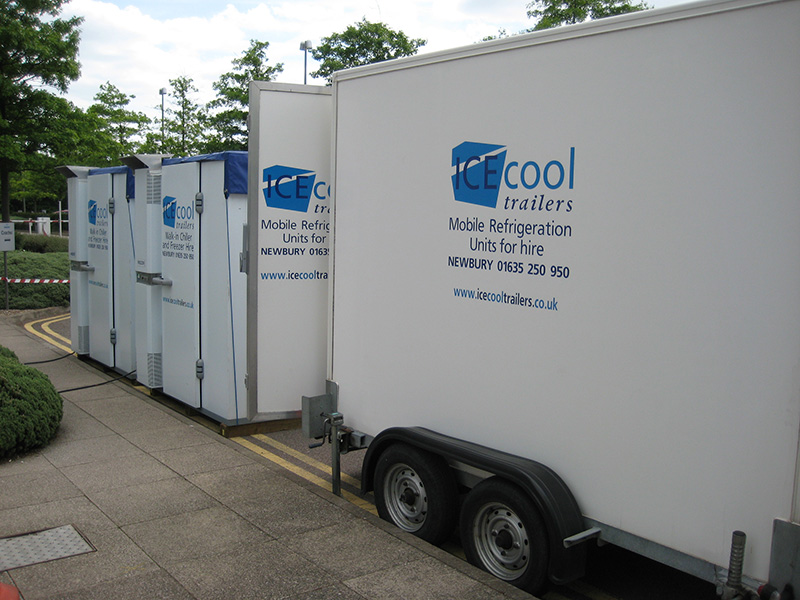 18-Jan-2019
Working with new customers often involves explaining to them what walk-in cold room hire from Icecool Trailers actually looks like. The differences between refrigerated van hire and cold rooms are apparent to us, but sometimes a client's lack of experience with temporary cold storage doesn't allow them to see what we see.
In an effort to help new customers better understand what we do, we have put together this post explaining more about what can be expected when renting a walk-in cold room from us. Note that while this post doesn't cover trailers, we do rent those as well.
Determining the Client's Needs
Since the differences between refrigerated van hire and cold rooms are so profound, the first thing we do when working with a new customer is determine that customer's needs. Consider this one important fact: a walk-in cold room is installed in an interior space. It is not an exterior unit. So we help clients evaluate whether or not an interior unit is appropriate to need.
Assuming it is, we then help the client to determine the size of the unit to be rented. We stock multiple sizes of both chillers and freezers.
Arranging the Rental Term
Icecool Trailers provides temporary cold storage for both scheduled events and emergencies. In light of that, we arrange a rental term appropriate to the client's needs. If we are talking a scheduled event with a planned duration, we know exactly when we will have to deliver and pick up the unit. If we're talking about an emergency, the rental term may have to be left open ended until the client gets a better handle on when the emergency situation will be resolved.
Delivery and Set-Up
Unlike refrigerated van hire, renting a walk-in cold room from Icecool Trailers doesn't require any effort on the client's part. We deliver the cold room to the customer's site and then set up the cold room, install shelves, and connect the unit to mains power. We even wait a while to make sure everything is in working order before leaving.
Understand that we do not need a large shipping dock door and forklift to deliver one of our walk-in cold rooms. We can actually use any standard door. How is that possible? It's possible because our walk-in cold rooms are delivered as a series of panels that are assembled on site.
Unit Pick-Up
We return at the conclusion of the rental term to pick up the cold room and haul it away. Once again, there is no effort required on the part of the client. We are happy to provide this service so that our customers don't need yet another responsibility to keep track of.
We strive to make cold room hire as easy as possible for every customer we serve. Moreover, we service the entire Greater London area, most of southern England, and select portions of South Wales. We hope you will contact us for all your temporary refrigeration needs.