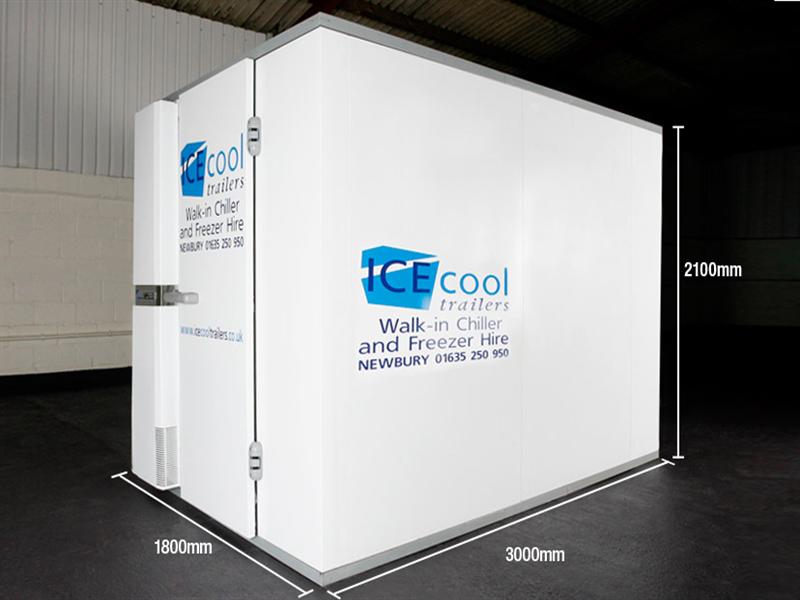 16-Mar-2016
Even though fridge and freezer trailers are the perfect solution in certain situations, sometimes a temporary cold room or freezer room is more appropriate. But even if our 1.8m and 3.0m cold and freezer rooms are better suited to your own unique requirements, you will still need to decide upon the right size.
With this in mind, here is a brief guide to temporary cold room and freezer room hire and what you need to bear in mind when booking.
The similarities between sizes
Both our 1.8m and 3.0m cold rooms and freezer rooms have plenty of usable shelf space and enough room to stand up in. Also, they are both lockable to keep your produce or stock secure and fully lit to help you easily locate items.
What's more, each size is designed to use independent panels that can be delivered through any normal door. Therefore, when it comes to delivery and installation, we simply carry the panels, assemble the unit wherever you want it, secure the shelving in place, and get it up and running.
But why would you want a smaller or larger unit?
The differences between sizes
For most of our clients, the choice between a 1.8m or 3.0m cold room or freezer room will come down to the size of their business, what produce or stock they want to store, and how long they need to hire for.
If you are a caterer attending a festival and you already know your storage requirements, you might be best off hiring a 1.8m cold room or freezer room. The same goes for restaurants and pubs that only need a temporary solution for a couple of days and can manage their produce or stock accordingly.
On the other hand, if you are a hospital that suffers from a refrigeration breakdown, you may need a 3.0m cold room or freezer room instead, as not having enough room for essential medical supplies could be catastrophic.
Contact Icecool Trailers about your requirements
If you are still unsure whether you need a 1.8m or 3.0m cold room or freezer room, simply get in touch with Icecool Trailers to discuss your requirements with one of our friendly members of staff. We have years of industry experience in helping a wide range of clients and will be able to recommend a suitable cold room or freezer room solution.