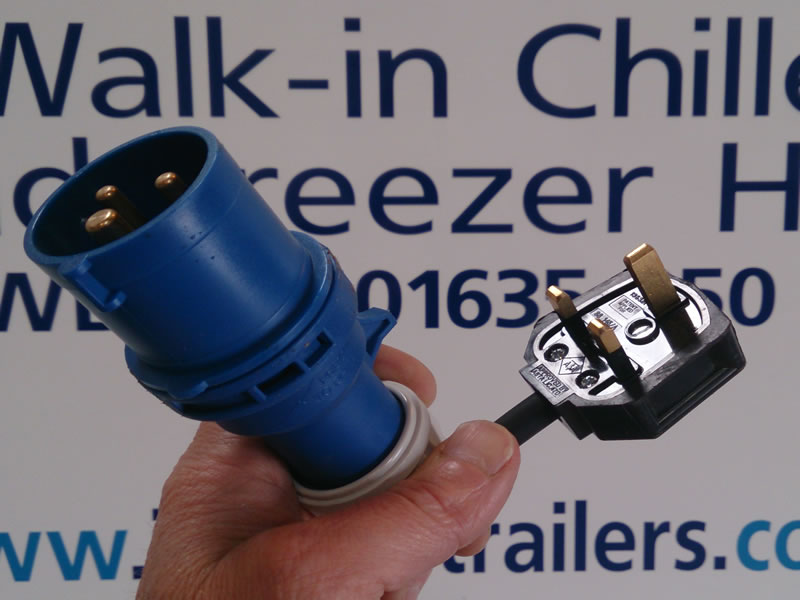 25-Nov-2016
The chances are that you've considered the benefits of a fridge or freezer room rental before today. After all, having quick access to portable and versatile refrigeration solutions can be absolutely crucial to businesses from a range of industries.
Although the food industries and catering sectors often require refrigeration solutions to keep their produce and foods free from bacteria, construction and medical companies can often find temperature storage useful for various medications and other materials.
Perhaps one of the biggest benefits of fridge or freezer room rental is that it allows a company to expand as it needs to.
While construction industries might use a refrigerated trailer to store cool resins required for a big project, cafes and bistros might use refrigerated trailers to hold produce and other food items as more customers come to their business. So how do we keep these rooms powered?
How To Power Your Fridge and Freezer Room Rental Unit
Getting a reliable source of power for your portable fridge or freezer room might be simpler than you think.
Most cold rooms come with the option of three different power solutions to choose from, including a portable generate of up to 110V DC, a standard 13 amp 3-pin socket that you can plug in within your local residence, or a 16-amp C-form socket.
While plugging your refrigerated trailer in at your restaurant or construction sector might seem convenient enough, your best option may be to choose a generator for power if you are using your cold room as a form of security for essential products or medicines.
For instance, it is always possible for electrical devices to suffer from sudden losses in power that can occur as a result of a storm or natural disaster.
In the event that something like this does occur, a freezer room powered by a generator will continue working - regardless of what's happening elsewhere.
Powering your Cold Room is Easy
As specialist for temporary and emergency refrigeration equipment, we offer a range of options for upgrading or expanding your existing site with new solutions like freezer rooms or walk-in refrigerators.
Not only can your new module be installed at your property, but we'll offer all the power cables and connections that you need, as well as connecting the room as part of our complete procedure for installation.
Long-term, or short-term, you can choose the power option that suits your business best, and gives you the right peace of mind.