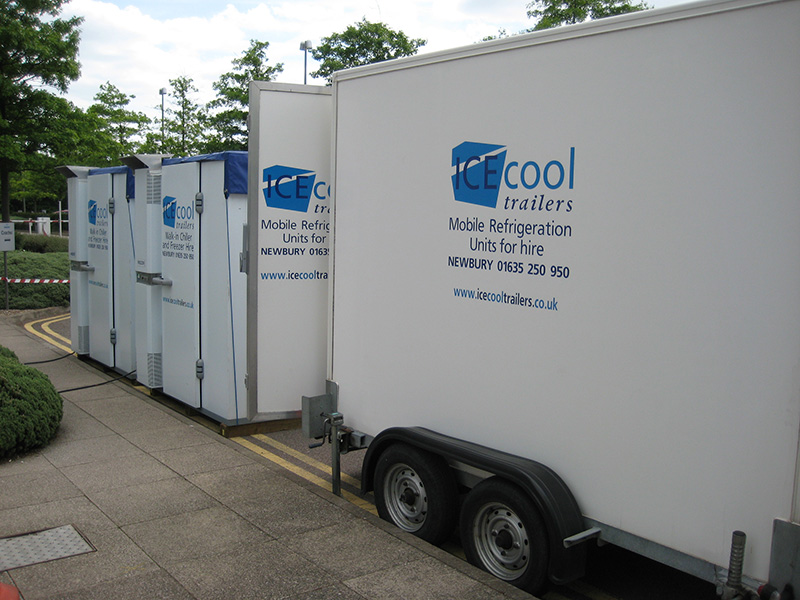 31-May-2018
We are never shy about our belief that Icecool Trailers should be your go-to source for mobile refrigeration rental. Between our trailers and walk-in cold rooms, we have the right refrigerator or freezer to meet whatever need you have. We offer the advantage of fast emergency service throughout the Greater London area and beyond as well.
Be that as it may, anyone can claim to be the best in this business. How would you know? From our perspective, there are some key things that go into providing the kind of equipment and rental service customers want. If you can find a service provider that offers all of them, you are in a good place. We believe that Icecool Trailers is one such provider.
Multiple Size Options
There is no such thing as a one-size-fits-all walk-in cold room or fridge/freezer trailer. Customers have different needs based on their own space restrictions and the amount of product they need to store. We understand that, which is why we offer multiple sizes of both trailers and walk-in rooms.
We also make every effort to provide you with just the right amount of cold storage space. We do not believe in renting you the biggest unit we have just so that we can charge you the highest possible rate. We want your mobile refrigeration unit to be adequate for your needs without wasting money on space you do not need.
Safety and Reliability
Every Icecool Trailers unit meets the highest standards of safety under both the law and industry specifications. When you rent from us, you can trust that we will not send you a trailer or walk-in room that is in any way unsafe. Furthermore, all our units are meticulously maintained by a trained staff of technicians who know what they are doing.
When we deliver your trailer or walk-in cold room, it will be installed and tested by our technician. We handle hooking up the unit to mains power or a generator to ensure it's done right. And should you ever have any problems with your unit, a simple phone call will immediately dispatch a technician to your location.
Cost Effectiveness and Efficiency
We offer mobile refrigeration featuring latest-model equipment that maximises cost effectiveness and efficiency. When you work with Icecool Trailers, you will not receive a 50-year-old trailer that's still running on outdated technology. You'll get a new model unit that provides more than adequate cold storage at the lowest possible energy cost.
Mobile refrigeration is our business. It is all we have done for more than 20 years. If you are looking for the best mobile refrigeration rental in England, you have found it in Icecool Trailers. We service most areas of southern of England and the south of Wales. We invite you to contact us to learn more about our trailers and walk-in rooms. Not only can we meet any need you might have, we can do it better than refrigerated van hire.