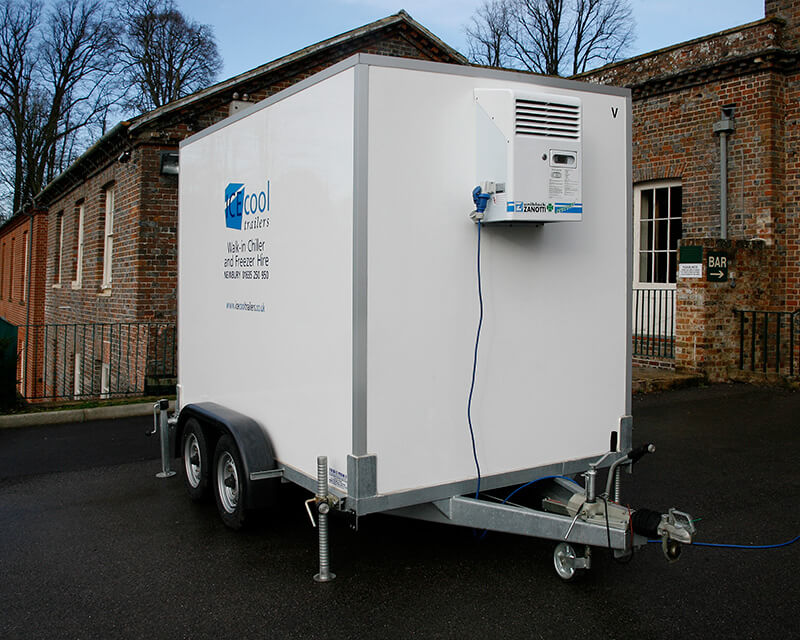 01-Sep-2016
A broken fridge is one of the worst occurrences in the catering and hospitality trades. Your entire business relies on your ability to get back up and running as quickly as possible.
Trying to source and collect an emergency refrigeration solution can take a huge chunk out of your precious time, losing you money and potential customers with every hour that passes. Now these worries can be a thing of the past, as help is on hand from Icecool Trailers.
Refrigeration straight to your door
At Icecool Trailers, delivery to your chosen venue comes as part of the service. We will deliver your fridge trailer on a day and time of your choosing, and collect it again once you've finished with it, so there's no more need to worry about driving halfway across the country to pick up a fridge trailer. Icecool Trailers will simply bring it to you.
Quick and efficient emergency refrigeration
We at Icecool Trailers understand that every minute is precious in the catering and hospitality industries. If your fridge breaks down, the last thing you need is the worry of sourcing emergency refrigeration quickly enough. This is why we provide a special emergency refrigeration service to trade customers.
If you are based in London, the Thames Valley, Home Counties, Berkshire, Hampshire, South Wales or the Midlands, Icecool Trailers will deliver an emergency refrigeration solution to you within two to four hours, depending on your location, so your business need not suffer when the unexpected happens.
A fridge trailer for every occasion
Fridge trailers have a wide range of uses, even if it's not an emergency. Cold storage facilities are essential at a wide range of events including weddings, parties, corporate events, concerts and live shows. They can be the ideal solution if you are holding your event outdoors or in a marquee.
A fridge trailer can also provide essential extra cold storage space for hotels, restaurants, butchers and even florists, especially at the busiest times of year such as Christmas.
At Icecool Trailers, we have a variety of mobile refrigeration solutions available in different sizes to suit your needs, all of which are serviced regularly. All of our products include delivery as part of the service to both domestic and commercial clients; and when you're finished with it, we'll come and pick it up from you, too! With convenience like this on offer, what are you waiting for?
Please give us a call to discuss your requirements, and we'll find the perfect fridge trailer for you.