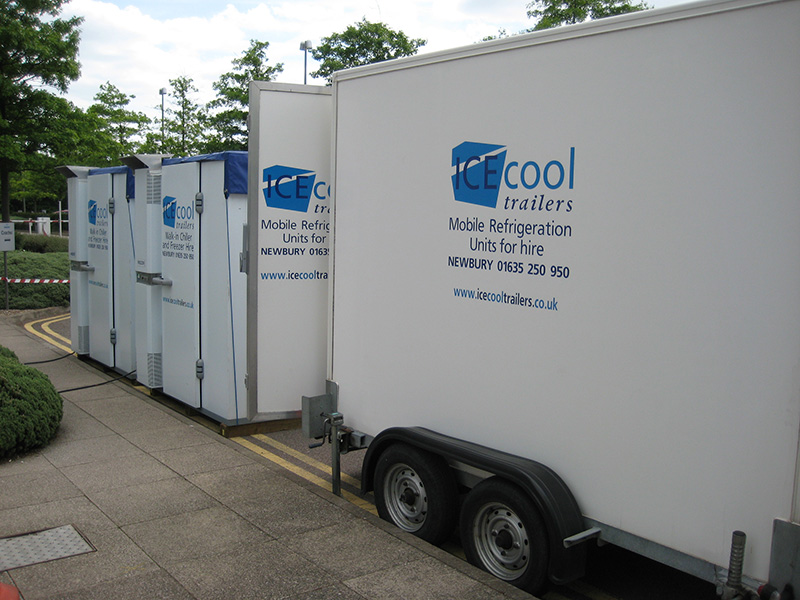 08-Jun-2017
The Which? website published an article earlier this year discussing the top three fridge-freezer trends for 2017. It was an interesting read if you care at all about retail trends, but those trends don't really apply to what we do at Icecool Trailers. As a UK leader in walk-in freezer and chiller hire, what they do in the retail sector doesn't really affect us.
Why does this matter? Because you may not fully understand what commercial freezer and chiller hire is all about. You may not understand just how valuable our services and equipment can be for businesses who rely on dependable cold storage capacity for their daily operations. So to drive home the point, we have listed the three trends mentioned by Which? along with an explanation of why each one doesn't matter in the commercial environment.
Multi-Door Walk-In Freezer and Fridges
The idea of refrigerators and freezers with multiple doors is not new in the retail sector, but it is suddenly catching on. Designers are coming up with multi-door designs that make it easier to organise cold storage by size, category, etc. It is a handy little feature for the person who stores a lot of food.
In a commercial setting, food storage is more short-term. What comes in typically goes out within a week to 10 days at most. Therefore, things like adequate shelving and functionality are a lot more important than having multiple doors.
Matching Colours
Retail appliance manufacturers are making a concerted effort to increase their range of colours so customers can match all the appliances in the same kitchen. This is another great idea for the retail sector but not necessary in a commercial environment.
Does the restaurant owner care if his walk-in freezer or chiller is the same colour as his cookers? No. Does the medical facility storing specimens need each of its of its fridge units to be colour-coordinated? No. What our commercial clients need is dependable cold storage that does the job 24 hours a day, every day of the year.
Affordable Frost-Free Models
Appliance manufacturers have come to understand that customers want affordable frost-free models. They are responding as such. Being frost-free is still a concern in the commercial sector, but our refrigerators and freezers have been that way for decades.
As long as a walk-in freezer or chiller is operating correctly, there will never be a problem with built-up frost. Any case in which frost is persistent suggests that a unit is on the verge of breaking down, which would facilitate a call to Icecool Trailers for a backup unit. Furthermore, our units are meticulously maintained to ensure there are no problems while in the field. In short, we just do not have to worry about frost-free operation.
Icecool Trailers has been offering walk-in freezer and chiller hire for more than two decades. We will continue to do so regardless of the retail trends that come and go.
Sources:
Which? – http://www.which.co.uk/news/2017/03/top-three-fridge-freezer-trends-for-2017/