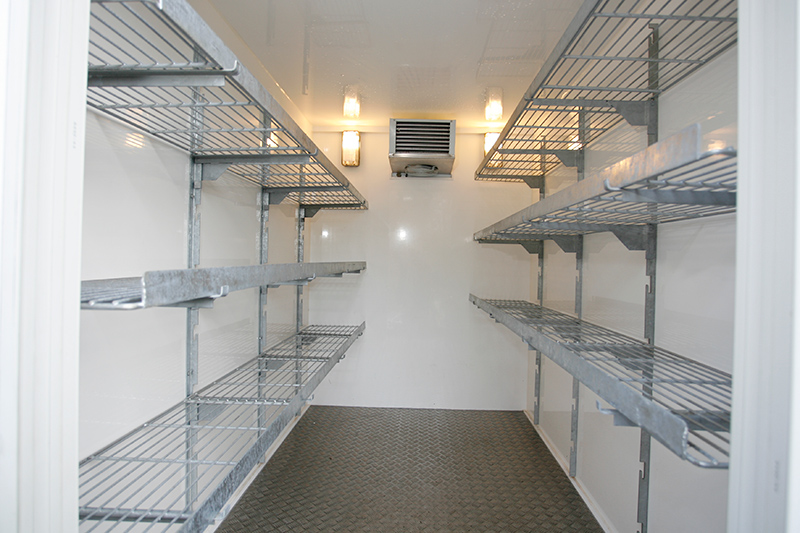 17-Aug-2017
Southern Europe has been in the grips of a heatwave all summer long. The heat hasn't been anywhere close in England and Wales, but summer is still summer no matter how you look at it. Temperatures are higher, the sun shines longer, and companies with emergency refrigeration needs have to take both into consideration. From our perspective, the walk-in chiller is perfect for beating the summer heat when you need portable refrigeration.
How bad has the summer heat been this year? Bad enough in some countries that officials have warned of potential accidents and health issues. Imagine being a caterer working an outdoor wedding in the kind of heat some European locales have experienced. Even in the cooler regions of the UK, summer weddings can be a nightmare for keeping food and beverages cold. The obvious solution is a walk-in chiller from Icecool Trailers.
So what does a walk-in chiller look like? That depends on your needs. We have both trailers and walk-in cold rooms for refrigeration and frozen storage. When we talk about walk-in chillers, we are normally referring to the cold rooms.
Delivered and Assembled On-Site
One of the key benefits of a walk-in chiller is that it is delivered to the client's site and assembled by a technician. There's no need for extra-large loading dock doors, forklift trucks, or anything else. The chiller arrives as a series of panels that can be carried in through a normal door, right to the space where the unit will be installed.
Compared to refrigerated van hire, renting one of our walk-in chillers is a lot more efficient and cost-effective. A refrigerated van is going to have a smaller capacity, for starters. More importantly though, you have to park the van outside, keep it locked, and make sure no one gets the keys to drive it away.
A walk-in chiller is a completely different matter. It is assembled right inside your building rather than left outside. It cannot be driven away, it cannot be vandalised, and you don't have to worry about a parking space. And don't forget the larger capacity, either. It just makes sense to choose a walk-in chiller rather than settling for refrigerated van hire.
We've Been Here More Than 20 Years
It goes without saying that Icecool Trailers is an industry leader in portable refrigeration throughout the Greater London area and beyond. We cover most of southern England as well as South Wales – just as we have been doing for more than 20 years. To us, that says something. It says that our customers have come to trust us enough to keep us going year after year.
We're in the throes of summer. Some parts of Europe are hotter than others. Regardless, Icecool Trailers tends to be busier this time of year just because temperatures are warmer and people need portable refrigeration more often. That's fine with us. We know that a refrigerated trailer or walk-in chiller is the perfect solution for summer cold storage needs.