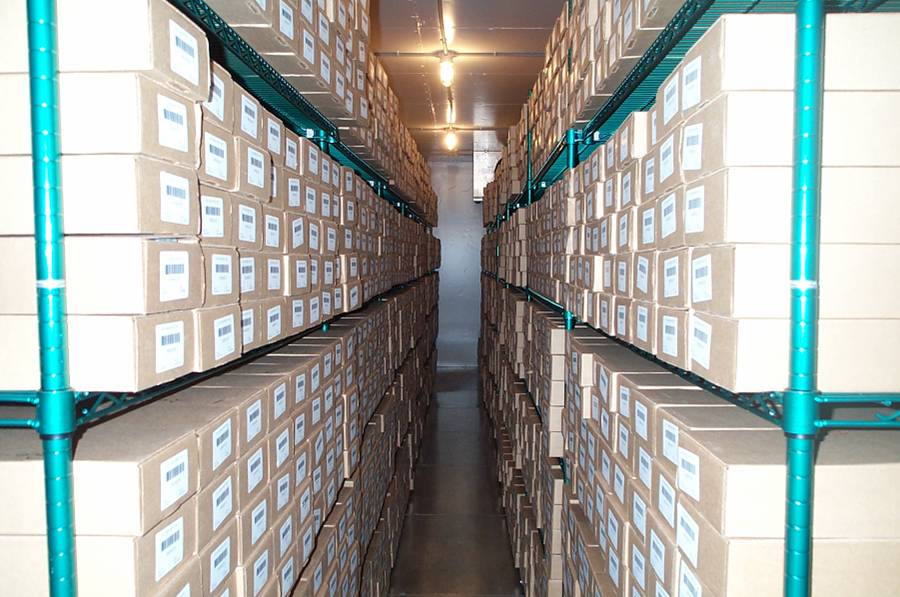 10-Mar-2017
Icecool Trailers made our name by offering clients refrigerated and freezer trailers on demand. But trailers are not all we provide. We also offer portable cold rooms deliverable across our entire service area including Greater London and beyond. In this post, we want to talk about using a portable cold room to accommodate business growth.
We typically think of a refrigerated trailer for temporary cold storage needs like catering special events or providing emergency refrigeration in the event a permanent unit goes down. The cold room can be used for the same kinds of things, but there is greater potential to be considered.
Let's say you operate a small, biomedical company that produces a range of medical supplies that require a temperature-controlled environment for storage. Your current facility includes a range of coolers that run at near capacity most of the time. Then you secure a brand-new contract that requires extra storage capacity you do not have. What do you do?
Call Icecool Trailers
Landing that new contract means building greater cold storage capacity on your premises. That's fine, but you have to start working on the contract right away. You cannot afford to tell your client to wait until your new cold storage is in place. The solution is to call us and arrange for a portable cold room to be delivered and set up on your site.
One of our portable cold rooms provides the temporary cold storage you need in an easy to use solution that can be connected to your existing power supply. You can rent the cold room for as long as you need it, even as you have construction teams working on building the new permanent storage. And as a side note, our portable cold rooms come in various sizes and are fully equipped with shelving and lighting.
Endless Possibilities With Portable Cold Room Hire
Our medical industry example is just one scenario in which a cold room could be used to accommodate business growth. Virtually any business requiring stationary cold storage can benefit from one of our portable solutions. Just as long as you have the interior space open and available, we can install a cold room and rent it to you for as long as you need it.
Like our refrigerated trailers and freezer trailers, all our portable cold rooms are meticulously maintained by skilled technicians who are committed to making sure customers enjoy uninterrupted service. Cold rooms are delivered as a series of panels that are assembled on site and then connected to an existing power source. If necessary, our cold rooms can also be powered by generators.
A cold room may be just what you need to accommodate business growth. If so, contact Icecool Trailers right away. We offer same-day delivery in the Greater London area and next day delivery elsewhere in our service area. We are the temporary cold storage leaders in England thanks to our top-of-the-line equipment, excellent pricing structure, and customer service.