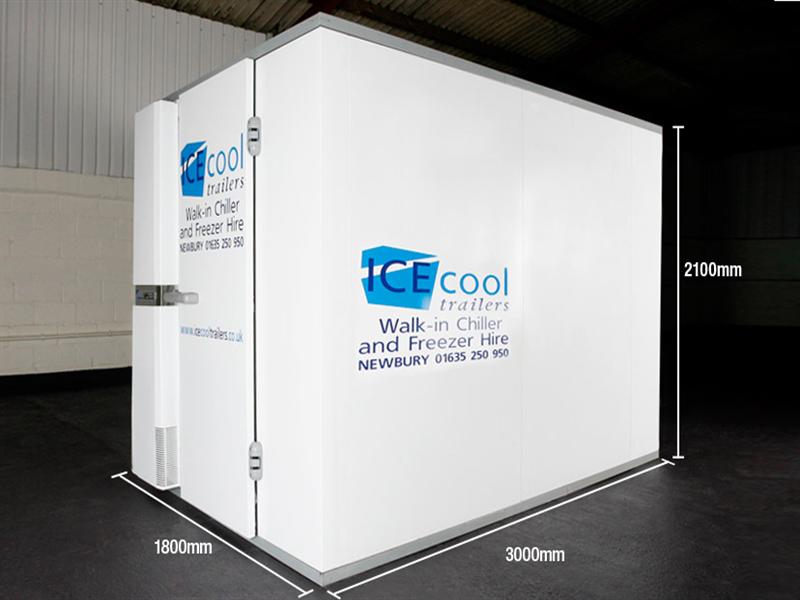 22-Jun-2017
You're planning on a pop-up restaurant in a trendy London neighbourhood this summer. You are going to need cold storage, and a rented walk-in cold room seems the obvious solution. Or maybe you're a restaurant owner getting ready for a significant expansion project to double your kitchen space. A temporary cold room would be ideal for accommodating your cold storage needs during the expansion. In either case, how do you find the right cold room provider?
For the record, Icecool Trailers is just one on a lengthy list of companies that provide cold room hire. We believe we are also one of the best. We have been in business for more than 20 years, providing trailers and walk-in cold rooms throughout Greater London, Berkshire, Hampshire, and beyond.
If your plans suggest you will be in the market for cold room hire in the very near future, we hope you will consider Icecool Trailers as your provider. Below are tips for choosing a provider, for your general information.
Cold Room Delivery Area Options
It goes without saying that your provider has to include your location in its service area. It doesn't do any good for a London business to work with a Manchester company that doesn't deliver to London. But beyond that, being right on the outer edges of the company's delivery area can be risky. It is better to find a provider that offers full coverage for your local municipality and county. By the way, we cover the whole of Greater London along with more than a dozen surrounding English counties and parts of South Wales.
Storage Capacity
A good cold room provider offers units in multiple sizes. Let's face it, every customer's needs are unique. If you go with a provider that offers just one size, you may find it to be too small or too big. We offer two cold room sizes: 1.8m and 3.0m. Each of our walk-in chillers comes complete with shelving and lighting for a turn-key solution.
Delivery and Installation
Before you start calling around for cold room hire, have you given any thought to how the unit you eventually choose will be installed in your space? Depending on the provider you select, getting the cold room into your building may be a problem. It is not a problem for Icecool Trailers.
Our cold rooms are delivered as a series of independent panels that are assembled on site. As such, we don't need access via an oversized loading door. We can bring the cold room right through the front door and directly to the space where it is to be installed. We then assemble it in place.
There are other considerations including price, service and maintenance, and emergency service. In all three areas, we believe Icecool Trailers excels. We are so confident in our ability to provide you with reliable and affordable cold room hire that we want to invite you to challenge us. Give us an opportunity to serve you.