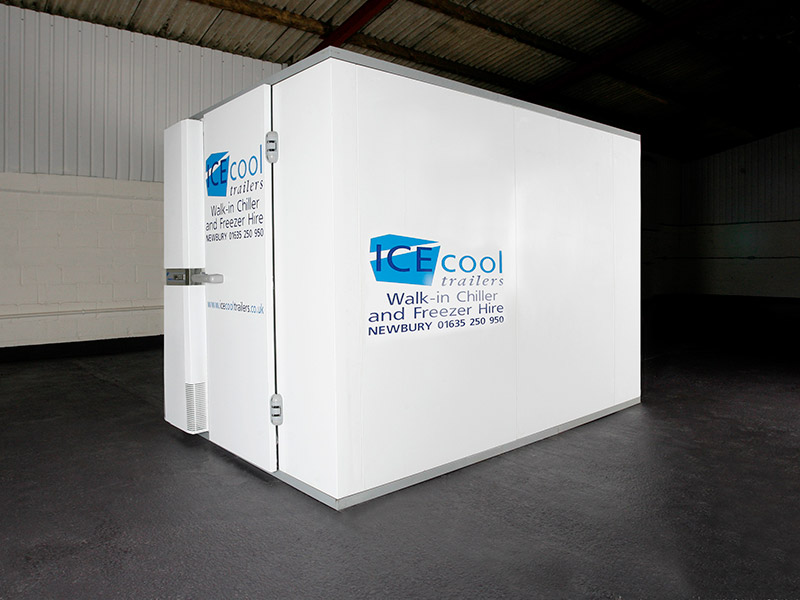 10-Jun-2014
Why Portable Chiller Hire?
1. Chiller Hire Is Fast and Easy
Arranging for portable chiller hire is a fast and easy when you contact Icecool Trailers. We deliver refrigeration solutions directly to your location with just one phone call. We are based just off the M4 for quick and easy delivery to London, so we can get to you right away if you find yourself in an emergency - see also our emergency refrigeration hire.
Fast and easy delivery is one of the things that set Icecool Trailers above the competition. We always have trailers and cold rooms ready to go at a moment's notice. Whether you are a restaurant owner, a caterer, a wedding planner, or just someone having a big party at your home, we can provide you the portable chiller hire you require in very little time.
2. Mobile Chillers Are Very Affordable
When you call to arrange for delivery of your trailer or cold room, one of our experienced refrigeration specialists will help you determine the unit best for your circumstances. We do this because we want to keep your costs down without sacrificing refrigeration or freezing capacity. We do not want you to spend too little on a unit that is too small, but we also do not want you to spend too much for unit larger than you need.
Also, consider the fact that portable chiller hire prevents food spoilage. The money you spend for your trailer or cold room is nothing compared to the amount you could lose if all of that food went bad. Portable chiller hire just makes sense when an emergency knocks out your normal refrigeration.
3. Chillers Require Absolutely No Effort from You
Apart from calling us to arrange for your portable chiller hire, nothing else is required of you. Say you needed a cold room for your Central London restaurant during a two-week expansion project. It is not a problem for Icecool Trailers. We can deliver your cold room as separate panels, assemble it on site, and connect it to your existing electrical system. If need be, our units can also be run off portable generators. You can go from having no refrigeration to having more space than you need in no time at all.
Icecool Trailers specialises in portable chiller hire throughout the Greater London area. We offer refrigerated trailers, freezer trailers, and both refrigerator and freezer cold rooms. All of our equipment is maintained by our own, in-house maintenance staff. We can be contacted on 01635 250 950.