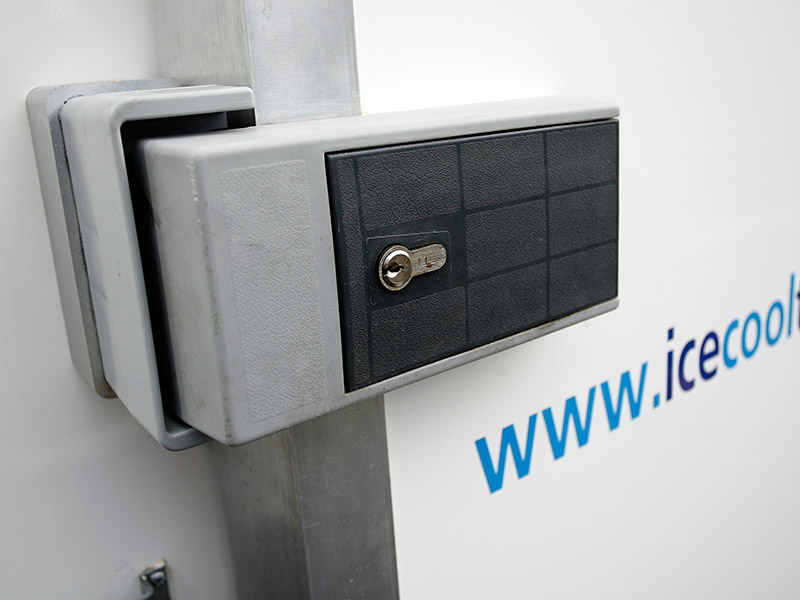 22-Jul-2014
After reading the document for ourselves, it appears as though NHS Supply Chain can make just about any type of temporary refrigeration happen by either providing equipment itself or working out contracts with approved vendors, such as Icecool Trailers Ltd. In so doing, it is ensuring that healthcare providers have the tools needed to get the job done.
The only downside is that the NHS Supply Chain cannot do much for private medical facilities that are not part of the NHS system. That is where a company like Icecool Trailers comes into play. We can provide the refrigeration capacity that medical facilities need for temporary storage. We provide both trailers and modular walk-in cold rooms, chillers and freezer rooms.
Refrigerated Trailers
Our most popular temporary refrigeration solution is the refrigerated trailer. It is easy to see why. Just think of a private medical facility in South Wales, for example, that needs temporary refrigeration for an upcoming blood drive event. With just one phone call to Icecool Trailers, a mobile unit is on its way. The trailer provides maximum flexibility for temporary refrigeration at just about any location.
Although it has been our experience that the medical community does not typically need mobile freezer capacity, Icecool Trailers does provide freezer trailers as well. For times when both refrigeration and freezing capacity are needed side-by-side, trailers are the perfect option.
Walk-In Cold Rooms, Chillers and Freezer Rooms
The other option offered by Icecool Trailers is the walk-in room. Our walk-in rooms are intended to be used indoors or under enough cover to protect them from the elements. We deliver them to your site as individual panels that are then assembled by our technicians. Walk-in cold rooms and freezers provide extra capacity for both emergencies and planned events. We have found them to be invaluable for local blood banks that might be in serious trouble during an extended power outage.
Hospitals can also benefit from our cold rooms during renovations and expansions. In fact, this type of rental to the medical industry is quite common. A facility might rent a unit just long enough to provide temporary refrigeration while building renovations are ongoing. As soon as the renovation is complete, we would come and pick up our walk-in cooler.
If you need trailers or walk-in rooms for a medical environment, here's what you need to know about us:
we service London, its outlying areas, and several other areas of England and Wales, see our Areas Covered page
we can deliver within the Greater London area usually within about two hours
we deliver and set up all of our own equipment
our equipment is maintained by our own in-house staff of technicians
we maintain a 24-hour call-out service in case customers have mechanical issues.
There are times when the medical sector needs temporary refrigeration and freezing capacity. Icecool Trailers provides the equipment quickly, with no hassle, and at a very reasonable price. There is a reason we have been in business for more than 20 years!
Sources:

1. NHS Supply Chain – http://www.supplychain.nhs.uk/product-areas/pathology/~/media/Files/publications/TA1834%20Medical%20and%20Scientific%20Refridgeration%20datasheet%204pg.ashx