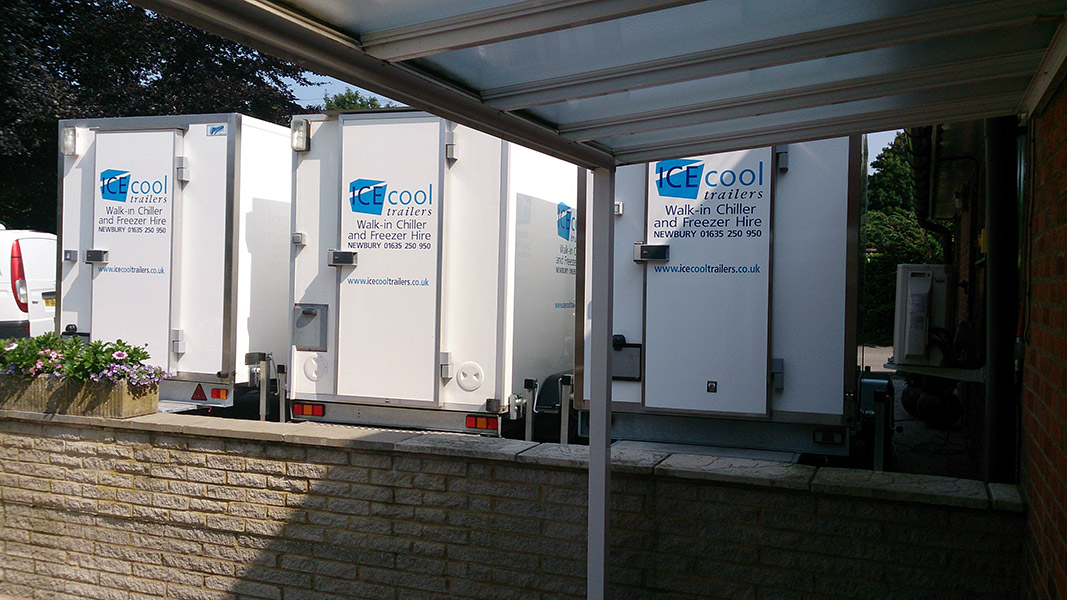 14-Sep-2014
According to the Express & Star, £150 million of the funding is specifically going to improve kitchen and dining room facilities at UK schools. Some of that is undoubtedly going toward expanding cold storage space to accommodate all of the extra food schools will now be serving. Our question is whether it is economically feasible to expand kitchen facilities to accommodate new cold storage when temporary options exist.
The concern is that the programme may not be successful enough to warrant continuing it three years from now. If so, and schools have already invested in new permanent cold storage and freezer capacity, all of that money will have been wasted. Investing in temporary refrigeration ensures food will be kept fresh without the high cost of expanding kitchen facilities.
Icecool Trailers would be more than happy to supply all of the refrigerated trailers and walk-in cold rooms necessary to support the school programme through its completion. We offer two different sizes of trailers and walk-in rooms, for either refrigeration or freezing. What's more, all of our equipment is serviced by our in-house technical staff. Our trained technicians work hard to ensure all of our equipment operates flawlessly. In the event that there is a breakdown, our 24-hour call-out service dispatches a technician or a new unit to your location immediately.
Interior or Exterior Cold Storage
It is difficult to say whether the typical school will need interior or exterior cold storage. We assume smaller schools may not have the space within their facilities to accommodate a walk-in freezer or cold room. These may need multiple trailers that can be parked and used outdoors. That is not a problem for Icecool Trailers. We specialise in refrigerated trailers and freezers for all outdoor cold storage needs. Our units can even be powered using diesel generators if necessary.
Larger schools may have extra floor space that they can devote to a walk-in cold room or freezer. Icecool Trailers could install the necessary equipment by bringing it through the front doors as separate panels to be assembled on-site. When the storage capacity is no longer needed, we would return to disassemble the unit and take it away.
Icecool Trailers is proud to have provided high quality, affordable temporary refrigeration throughout England for more than 20 years. We plan to continue that service for many years to come. Call us for your temporary cold storage needs throughout Berkshire, Hampshire, Buckinghamshire, and the rest of the UK. If we can get you the trailer or walk-in room you need, we will make it happen. As for local schools, we are available to help you as well.
Sources:
1.Express and Star – http://www.expressandstar.com/comment-and-opinion/2014/09/08/free-school-meals-but-at-what-cost/meal-7-ts-04/