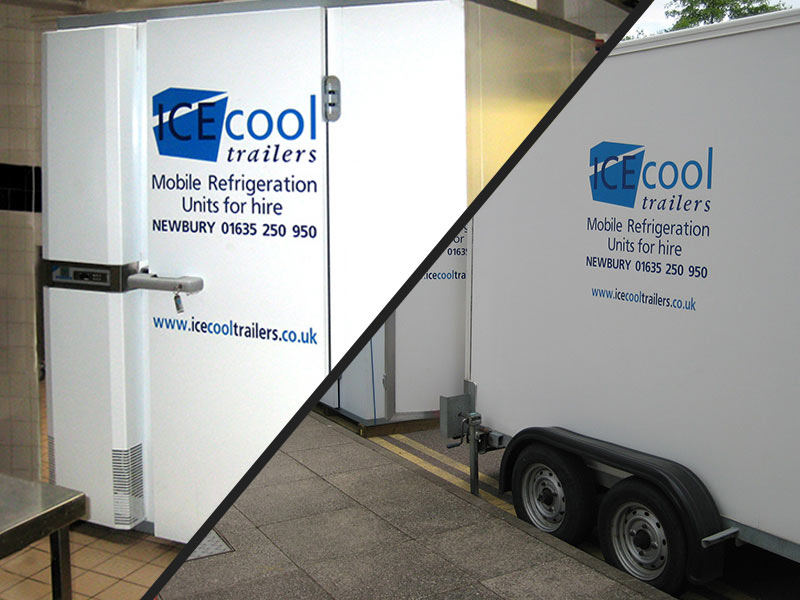 24-Mar-2017
Icecool Trailers is proud to serve our customers with a full selection of both internal and external refrigeration options. We have trailers in multiple sizes, as well as walk-in cold rooms and freezers in various sizes. All our units are delivered directly to the customer's site, installed by our experienced technicians, and maintained to the highest standards.
As a potential Icecool Trailers customer, should you select internal or external refrigeration? In other words, should you rent one of our trailers or elect to have a walk-in cold room delivered and installed? That depends on a number of different circumstances. We can offer you a bit of guidance when you call and speak to one of our portable refrigeration specialists.
Consider These Before Choosing Internal or External Refrigeration:
Your Space Requirements
The amount of space required for both trailers and walk-in rooms is one of the first considerations. Even if you want a walk-in cold room, renting one is not possible if you do not have the space to accommodate it. External refrigeration would be the obvious choice in such a case.
On the other hand, if you have space for both options, there is less of an issue. The only thing to consider is which space can be used more efficiently. Is a trailer a better use of available space, or would you find your operations served more efficiently with a walk-in cold room or freezer?
Duration of Rental
Our customers often take into account the duration of the rental when trying to decide between external trailers and internal walk-in cold rooms. Duration of rental plays a role in as much as it might be helpful to bring your portable cold storage indoors if you think you will need it for an extended amount of time.
A pop-up restaurant is a good example of a scenario in which internal cold storage might be better than external refrigeration. The restaurant will be operating for a month or two, so having a trailer sitting outdoors may not be the best choice.
Potential Security Concerns
All our refrigerated trailers and walk-in cold rooms come with lockable doors to protect the contents of your cold storage. In most cases, this is sufficient. But any extra security concerns also need to be considered. Would it be safe to park a refrigerated or freezer trailer on your property during the rental term? Are there any security concerns with shared internal space?
Maximum Efficiency
Lastly is the question of efficiency. All our trailers and walk-in rooms are fully insulated and powered by efficient compressors. However, efficiency can be affected by things such as external temperatures and humidity. Both need to be considered, whether you are thinking of internal or external refrigeration. It is best to choose an option that will be most efficient based on where it will be located.
Icecool Trailers are experts in portable internal and external refrigeration solutions. Please contact us to learn more about your options for food, medical, and industrial cold storage.