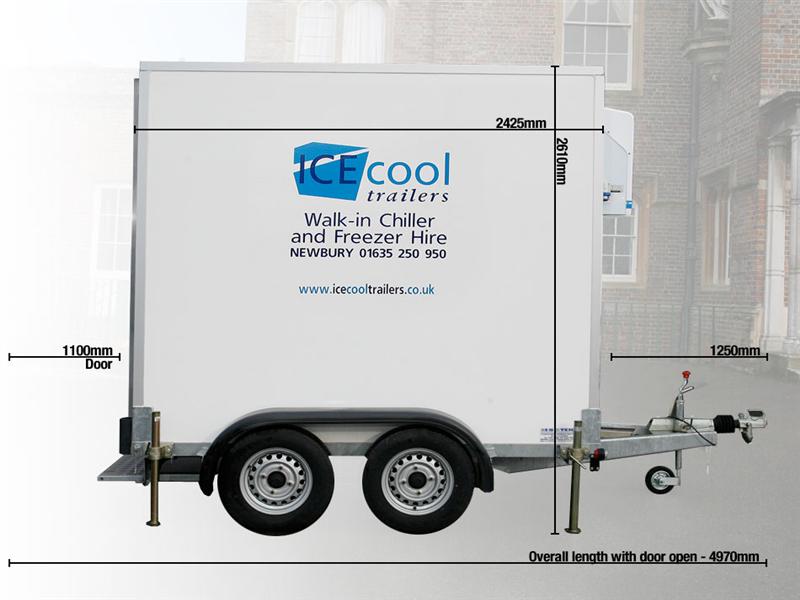 29-Jun-2017
You own a London restaurant and one of your two freezer units goes down. Of course, you call Icecool Trailers for an emergency freezer trailer. Then you have the agonising process of deciding what to put in the trailer and what to keep inside. You might even be thinking of moving some of the excess inventory in your walk-in chiller to the freezer trailer, so that you can keep some of your frozen inventory inside.
This may sound like a confusing mess, but it's normal. Restaurants calling us for emergency freezer trailer rental go through it all the time. The good thing to know is that there are some rather surprising foods you can put in a freezer trailer without damaging them. Below is a list of foods commonly stored in chillers that could be put in the freezer instead.
Cooking Wines
Chefs are very particular about their cooking wines. At the most exclusive restaurants in London, you might find several half-used bottles of wine that the chef stores in the chiller so as to prevent further ageing that could disrupt his recipes. Well, guess what? That wine can be frozen without harming it.
Even if a chef would refuse to use cooking wine that had been previously frozen, it can be used for other purposes. Freeze it in cubes that can be added to mixed drinks. Use the cubes to create interesting desserts or standalone snacks.
Cakes and Other Pastries
Cakes and pastries without cream can be easily frozen for a couple of weeks without harm. The one caveat here is making sure that the pastries are completely cooled before freezing. Otherwise, condensation that occurs during the freezing process will create a messy situation when it comes time to thaw the pastries.
Fresh Fruits and Vegetables
Most fresh fruits and vegetables can be frozen for short amounts of time. Fruits lasts longer than vegetables, so keep that in mind. The key to doing it correctly is to make sure vegetables are chopped and packaged rather than frozen whole. Fruits can be left alone or chopped into smaller pieces if necessary.
It is a good idea not to leave fresh fruits and vegetables frozen for more than a week. Otherwise, freezer burn could affect both taste and texture.
Dairy Products
Last but not least, dairy products like milk and yogurt can be frozen for short amounts of time. Liquids should be placed inside containers that leave plenty of room for expansion, while yogurt products can remain in their original packaging. Freezing can extend the life of dairy products that are used in cooking rather than sold directly.
If you ever need an emergency freezer trailer to keep your restaurant up and running, do not hesitate to give us a call. Icecool Trailers has been providing on demand emergency refrigeration for more than 20 years. We serve most of the southern portion of England and South Wales, including same-day emergency service to the Greater London area.