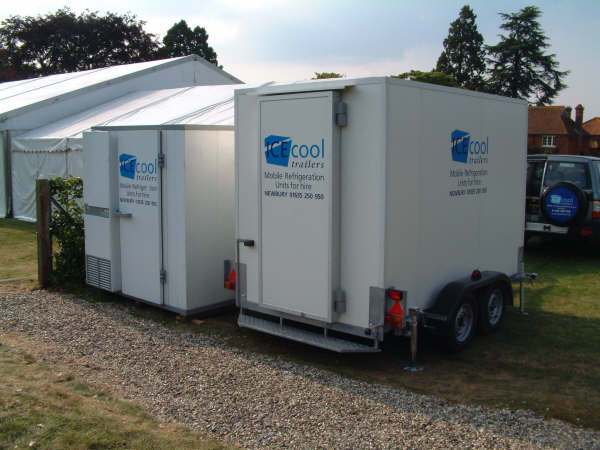 21-Jul-2016
Are you catering for a festival, outdoor event or sporting occasion? If so, the chances are you will need some on site refrigeration in order to keep the tills ringing all day. Our refrigeration trailers are an ideal solution for pop-ups, festival caterers and event refreshment providers. They can be driven and positioned exactly where you want them, either just outside an on site kitchen or in the middle of a field. But how do you run a refrigeration trailer in the middle of a field, with no source of power?
Power Up
If you are thinking of positioning your fridge trailer further than 20 m away from a source of mains power, you will have to use a generator to power the unit. This low-cost option gives you complete flexibility about where and when you prep food and serve customers. Generators are readily available from equipment hire shops, and are easy to use.
Which Generator?
We recommend that you hire a barrow-mounted generator, which is easy to move and position, such as this one, which is available from HSS. Any hire company will have something similar:
http://www.hss.com/g/41310/10kVA-Silenced-Diesel-Generator.html
Our trailers need at least 3Kw of power to run, so a small generator will not be enough to deliver this level of power constantly. You must hire a generator that produces more power than is required to have enough capacity to run all day at a constant power level. We therefore suggest a 7.2Kw generator. This should use around 0.60 gallons of diesel per hour, although it is best to err on the side of caution when using manufacturers' quotes on fuel consumption. You can calculate your fuel costs based on how long you will be on site. Using a generator to power a fridge trailer is a convenient and cost efficient way of keeping your catering operation operational all day, thus maximising your profits.
Generator Tips
Using a generator is simple, but if you have never used a one before, read our simple tips:
1.Read the instructions.
2.Check the fuel gauge – have you got enough fuel to see you through the day?
3.Check the oil level – this should be maintained by the hire company, but do a double check.
4.Make sure the circuit breaker is flipped to OFF before starting the motor.
5.Turn on the fuel valve.
6.Start the generator with the start switch or key. Let the generator run for a few minutes to warm up.
7.Flip the circuit breaker switch to ON.
8.Plug in your fridge trailer with the supplied power cable.
9.If you need to turn the generator off, don't forget to flip the circuit breaker switch to OFF before you do so.
10.Allow the generator to cool before topping up with fuel. Don't worry, your fridge trailer will stay cool while you wait.
Your generator will run happily all day, keeping your stock chilled and your customers happy. Call Icecool Trailers today to talk through your event planning, or for a no obligation quote.