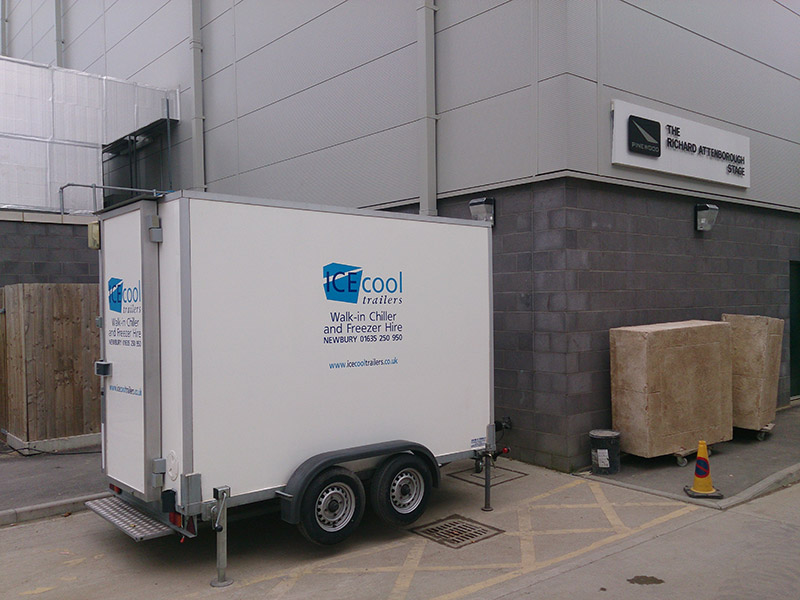 18-Nov-2016
Need a quick solution to the limited storage space afforded by your small restaurant, café, or bistro? A modular freezer room could be the perfect solution to keeping fresh food and meats safe and free from bacterial infection - so that you can make the most out of your investments.
Because they are modular, these freezer rooms can be delivered to your location and set up within a matter of moments, so you can start growing your business in no time.
The modular solutions are also far less expensive than upgrading your property with an extension, or installing additional freezer space.
Modular freezer rooms come with adjustable temperatures, and can be used for a variety of important functions that are essential for the natural running of a food-based business.
They not only protect your food from the temperature danger zones that can leave room for bacteria growth and infestation, but also help to control moisture content too.
You don't need any extra space in your property - because our freezer rooms can be set up outside!
Are Modular Freezer Rooms Safe?
Because they're so quick, affordable, and easy to put together, many people feel uncertain as to whether modular freezer rooms are safe for storing expensive food items.
However, just because these storage solutions are easy to use doesn't mean that they're not airtight and fully tested for their ability to protect your products from extreme weather and temperature changes.
Available in a range of sizes to suit your specific need as a food retailer, freezer rooms can be hired for as much, or as little time as you need them - whether you're looking for a way to manage an influx of new customers within a particular season, or you need to upgrade your property as your café or restaurant becomes more popular.
The Additional Benefits
Not only can freezer rooms help to save you money, and even make you additional profits by allowing you to serve more customers, but they can also be used as added protection for your produce.
After all, every business runs the risk of losing electricity or power to their restaurant, which could mean that the contents of coolers and refrigerators become unusable.
However, with a freezer room, frozen products can be moved quickly into a new location, where they can be kept at the essential temperature using a generator.
In other words, you have a safety blanket in place that can help to protect you from the disaster of unpredictable problems.