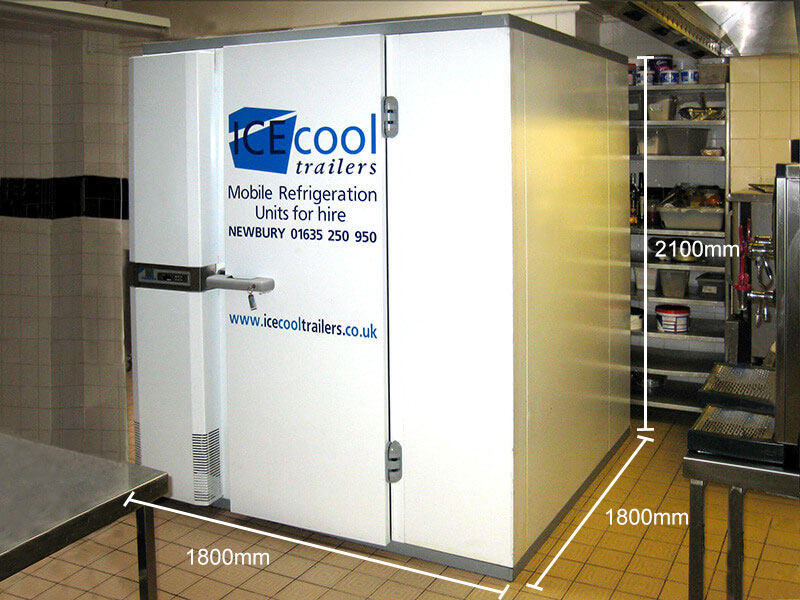 09-Apr-2014
Last year, local residents complained about noise being created by refrigeration units at Dave's local store on Wheel Lane. Lichfield District Council warned the shop in June, giving owners until September to rectify the problem. When that failed to happen, Dave's Discount Ltd was fined £4,000, plus an additional £1,080 to pay Council costs and a £120 victim surcharge.
A visit by Lichfield environmental protection officers last year concluded that the noise complaints were valid. They further concluded that the refrigeration units in question posed a public nuisance requiring remedy. There is no word on what the shop owners plan to do at this point, but it sounds like this situation might be a perfect scenario for cold rooms from Icecool Trailers.
Quick, Effective Refrigeration
A cold room from Icecool Trailers is the perfect solution when you need refrigeration quickly in an area where outdoor trailer hire is not appropriate. That seems to be the case in Lichfield. Placing fridge trailers outdoors while the company work on fixing the problem is certainly one option but hiring an indoor cold room, on the other hand, provides effective refrigeration without generating external noise.
The amazing thing about our cold rooms is that these come in individual panels that are assembled on site. That means you do not need a large door or cargo bay to take delivery. We can bring the panels through your normal front or back door, assemble the unit on site, and have it up and running in no time at all. Once installed, the cold room is serviced and supported by Scubair.
Icecool Trailers can install your cold room inside or out for either refrigeration or freezing. Our cold rooms are fully walk-in units with more than enough headroom. They are also lockable and fully lit. A cold room is the perfect way to provide temporary refrigeration or freezing on-premises when you run into an emergency.
Icecool Trailers also provides mobile refrigeration hire by way of our handy freezer and refrigeration trailers. Our trailers are the perfect cooling solution for catering events, outdoor parties, sporting events, weddings, and just about any other event requiring portable, outdoor refrigeration. We offer high-quality refrigeration units at very affordable prices. For more information, feel free to look through our website or contact us directly.
Sources:
Lichfield Live – http://lichfieldlive.co.uk/2014/04/07/lichfield-shop-told-to-pay-5000-over-noisy-refrigeration-units/