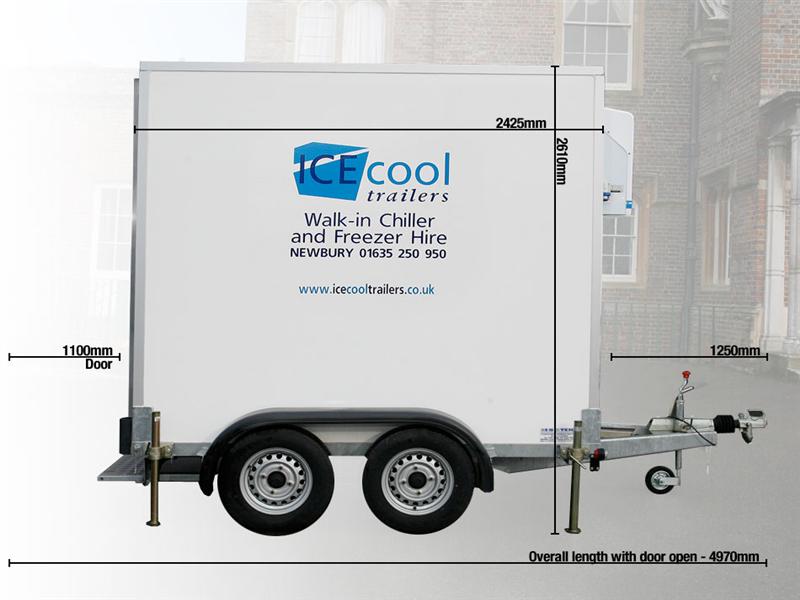 07-Oct-2014
There comes a time when businesses that own refrigeration equipment must replace that equipment. The question is one of whether to purchase or to rent. Purchasing may initially appear the best decision, especially for businesses or other organisations that intend to continue in the same location for the foreseeable future. However, it is safe to say that purchasing is not always the best decision. Sometimes renting a walk-in freezer or cold room is the better option.
Figuring out the best financial move is a matter of creating a cost-benefit analysis. Unfortunately, this type of analysis has become a lost art for modern business. When done properly, a cost-benefit analysis can give business owners a much clearer picture of how to spend limited financial resources.
Total Cost of Operation
Of all the aspects looked at in a cost-benefit analysis, none is more important than understanding the total cost of operation. You calculate this by looking at energy efficiency and normal wear and tear. For example, any equipment manufacturer should be able to supply you with energy consumption numbers. You can multiply that number with the cost of electricity to determine how much you will spend operating your walk-in freezer or cold room on an annual basis. The idea is to end up with the most energy efficient equipment possible.
The second thing to consider is the average maintenance and repair costs. This is a little harder to calculate. Having said that, equipment manufacturers can tell you how long certain components are likely to last before needing repair or replacement. At current prices, how much money would you spend maintaining the equipment? The combination of energy efficiency and maintenance and repair costs gives you your total cost of operation. Then compare that number to either the sales or rental price.
Long-Term Outlay
Energy efficiency will be the same regardless of whether you purchase or rent. That means you are really down to looking at maintenance and repair costs as well as any financing you might have to obtain in order to purchase new equipment. In some cases, you are going to find that your total outlays will be less by renting your walk-in freezer or cold room rather than financing new purchases. What's more, when you rent from us, Icecool Trailers takes care of all the maintenance and repair issues for you.
It is true that renting refrigeration equipment is not right for every circumstance. However, neither is purchasing. Here at Icecool Trailers, we would relish the opportunity to compare costs with you. We believe we can offer you a competitive package that provides the walk-in cold storage you need at a price that fits well within your budget. By renting through us, you will have access to walk-in freezers or cold rooms that provide all the cold storage you need without any of the maintenance and repair hassles.
For more than 20 years, we have been providing affordable cold storage solutions to businesses in most parts of the UK. As a Berkshire based business, we are able to provide a two-hour service to clients in London and the surrounding areas. Outside our two-hour service area, we can often provide a same-day service for most locations.
If you need a walk-in freezer or cold room for internal storage, or refrigerated trailers or freezers for outdoor use, we are the company to call. Icecool Trailers is ready and waiting to supply the cold storage solutions you need.