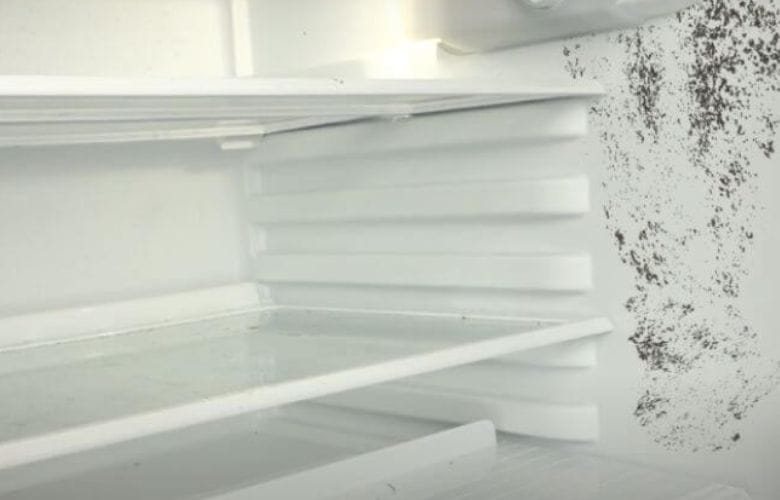 07-Dec-2018
A few days ago, we ran across a news story detailing a Derby restaurant that had received a zero-star food hygiene inspection grade following an inspection this past summer (2018). Among the many problems at the establishment was a walk-in chiller covered in green mould. Both raw and prepared foods were being stored on mould-covered shelves standing against chiller walls also covered in mould.
What is a restaurant owner to do in such a situation? First and foremost is coming up with a way to get that food out of the dirty chiller and into a clean one. That's where emergency refrigeration from Icecool Trailers comes in. We offer service within the Greater London area within hours of first contact. The rest of our service area enjoys same-day delivery.
A Mouldy Chiller Is Unsafe
We recommend emergency refrigeration in the form of either a refrigerated trailer or a walk-in cold room while a restaurant owner seeks to rectify problems with a mouldy chiller. There are a number of reasons for this recommendation, not the least of which is the unsafe condition created by mould in food storage spaces.
A chiller dirty enough to contribute to a zero-star rating is not going to be cleaned thoroughly in 20 minutes. It's going to take at least a few hours, if not a couple of days. What does the restaurant owner do with the food in the chiller during the cleaning process?
The answer to the question leads us to the second point: it's best to move food products out of a dirty chiller while it is being cleaned. The last thing you need is to risk contamination by way of either mould spores in the air or the cleaning solution employed to kill and remove the mould.
The bottom line is that a mouldy chiller is unsafe. Conditions become even more unsafe for food products once cleaning commences. Emergency refrigeration is the solution. It offers temporary refrigeration space so that the filthy chiller can be completely cleared out before cleaning.
Get Cleaned up Faster
Another benefit of emergency refrigeration is that it affords the restaurant owner an opportunity to get cleaned up faster. Because the dirty chiller is completely empty, workers do not have to worry about going slow so as to not contaminate food. They can get right to work and do what needs to be done in a timely manner. Meanwhile, the restaurant remains in operation thanks to the emergency refrigeration we supplied.
We believe one of our trailers or walk-in cold rooms is a far better solution than refrigerated van hire for situations like these. If you have a dirty walk-in chiller on your premises, don't ignore it. Do not take the risk of contaminating food or upsetting inspectors either. Give us a call and let's arrange for emergency refrigeration. Then you can get that chiller cleaned out and back into shape. We make renting emergency refrigeration easy, affordable, and fast.
Sources:
Derby Telegraph – https://www.derbytelegraph.co.uk/news/derby-news/food-hygiene-rating-derby-takeaway-2271831