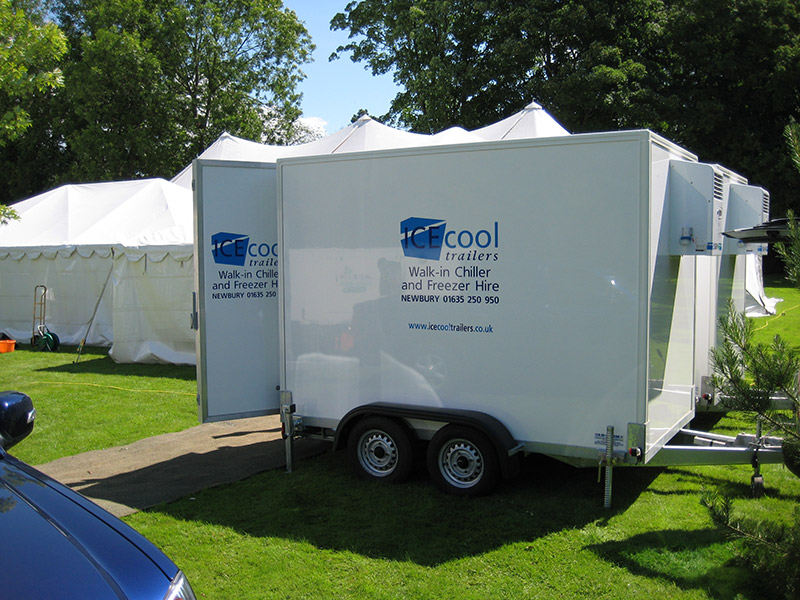 22-Jul-2014
Icecool Trailers was able to provide the portable refrigeration the restaurant needed for a successful event. Things went so well that they plan to do more of these events in the near future. Yet without the portable refrigeration solutions we provided, their success may not have been possible. As you know, restaurants have to have dependable refrigeration in order to safely participate in outdoor catering events and functions.
What Was Learned
The restaurant quickly became an Icecool customer because we laid out all the information for them clearly and concisely. So what was learned from the experience? A number of things. First of all, the customer realised that hiring a van could potentially be more expensive because they would be renting an entire vehicle and paying for the petrol and mileage. It was senseless to do so when the van would have been sitting parked for several days. Refrigerated van hire is a good option for companies that need to make deliveries, but not for use at an outdoor festival.
The second thing learned by the restaurant owners is that refrigeration trailer hire needs to be flexible and responsive at all times. If there is one thing we know about outdoor events, it is the fact that things do not always go as planned. They needed a service provider who could handle their equipment needs and provide 24-hour maintenance.
Finally, they learned just how important it is to have a refrigerated trailer with full lighting and lockable doors. Our trailers provided exactly what they needed for a safe and secure event without the workers having to worry about carting food items back and forth at the end of each day.
What We Do
Icecool Trailers specialises in mobile, temporary refrigeration and freezing capacity. Our trailer units are not intended for you to use while making deliveries around London; you would need refrigerated van hire for that. Our units are intended to remain stationary throughout the duration of the rental term or, in some cases, removed from one location and set up for an extended time at another.
Our equipment also includes walk-in rooms for cold storage and freezing. A walk-in cold room or freezer provides extra cold storage capacity for planned events or for emergencies. Moreover, just as with our trailers, walk-in rooms can be dispatched as quickly as you need them. One call to Icecool Trailers results in a unit being delivered to your site, assembled, and hooked up to your power supply.
Refrigerated vans and refrigeration trailers are two separate things with two entirely different purposes. If you need temporary cold storage at a single location, refrigeration trailer hire is what you need. For service all over south-central England and Wales, we invite you to contact us at Icecool Trailers.
{module_webapps,1841,i,182140}