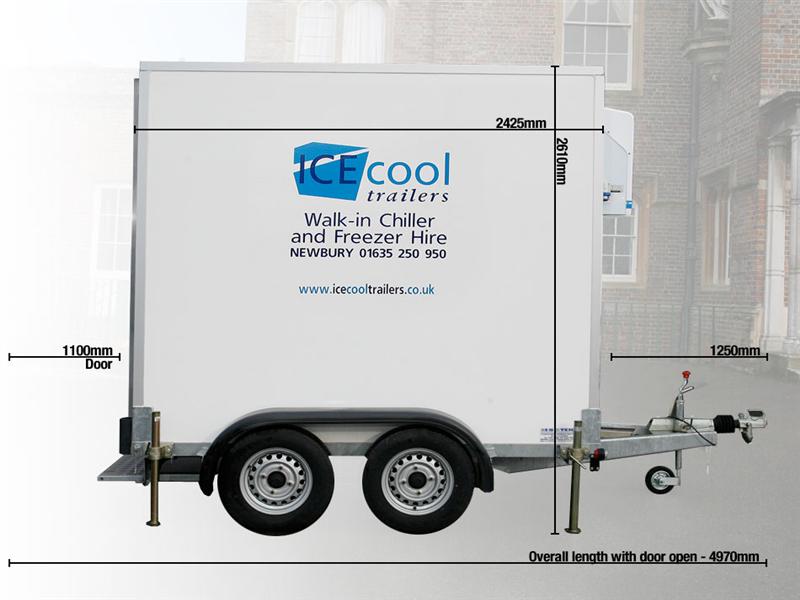 12-Nov-2014
Do a little online research into the latest business trends and you will find it is all about mobility. Website developers are offering responsive design services meant to take advantage of accessing the Internet using mobile phones and tablets. Point of sale (POS) developers are working on software that integrates mobility with back office functionality. Yet the reality is that all of those other players are late to the game. We have been mobile for years. In fact, mobility is nothing new to providers of
chiller trailer hire
.
Companies such as Icecool Trailers have built our businesses around the idea of mobility for decades. What is more mobile than constructing a commercial-class refrigerator or freezer on a trailer chassis in order to take portable cold storage virtually anywhere? Truth be told, we thrive on mobility.
Offering
freezer and chiller trailer hire
enables us to provide the portable cold storage needs of our clients regardless of their location. We offer several different sizes of trailers that can be delivered and set up virtually anywhere. We prefer connecting a trailer to your existing power supply, but our units can also be run from portable diesel generators in remote locations. If you need a
portable chiller
or freezer, we can supply it.
Mobile Walk-In Cold Rooms
In the world of Internet mobility, it is all about providing solutions that work across a multitude of platforms. Once again, the idea is not new to the portable refrigeration industry. In other words, freezer and refrigerator trailers are not all we offer. We also carry several different sizes of walk-in rooms for both freezing and cold storage. And yes, our walk-in rooms are just as mobile as our
trailers
.
We achieve mobility by providing our clients with walk-in rooms transported as a series of panels. This model allows us to bring a
walk-in freezer
or cold room to your location, carry the individual panels through your front door, and assemble the unit on-site before connecting it to your existing electrical system. Try doing that with a pre-built freezer or cold room.
So why is mobility so important to our industry? It comes down to the customers we serve. For example, our trailers are very popular with clients in need of
temporary cold storage for special events
. We may help a restaurant setting up a tent at a local summer music festival. We might provide a portable refrigerator for a healthcare organisation operating a temporary blood bank. Alternatively, we might provide temporary
walk-in freezers
and cold rooms for a hotel in the midst of expanding their kitchen.
Regardless of the project we are working on, our customers need portable cold storage solutions that can be delivered and set up quickly and easily. That means we need to be quick to respond whenever we get a call. If mobility were not part of the service we provide, we would not be as responsive as our customers need.
If you need freezer or chiller trailer hire anywhere in Greater London or most of England or Wales, please do not hesitate to
contact Icecool Trailers
. We offer
same-day service
throughout most of our delivery area as well as two-hour service in and around London.