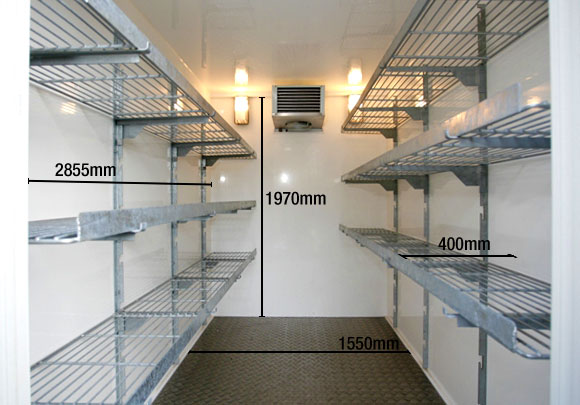 14-Jan-2015
Governments throughout Europe recommend that consumers avoid drinking raw milk because of the potential contaminants it contains. For example, the Food Safety Authority of Ireland (FSAI) recently cited a European study in the latest warning to consumers. The study shows that drinking raw milk can result in potentially serious illnesses among consumers. Where raw milk is sold and consumed, producers have an obligation to maintain proper cold storage.
The difficulty with raw milk is the fact that it contains the natural bacteria present in the animals producing it. While this natural bacteria is not necessarily harmful in and of itself, it can become harmful if it is allowed to multiply. In addition, poor hygiene practices at the local level can introduce additional bacteria that could be harmful. Proper cold storage can prevent such contaminants from proliferating in raw milk supplies.
Experts say that if consumers choose to drink raw milk they should at least boil it prior to consumption. Boiling will kill most of the bacteria that can be problematic. However, they still prefer consumers choose pasteurised milk products instead. Pasteurisation is a process that utilises heat to reduce the number of viable pathogens in milk that could cause illness in humans.
Even when milk is pasteurised, it must be kept cold in order to prevent spoilage. This suggests that the need for cold storage is even more important for raw milk products. Raw milk is more susceptible to spoilage because all of the natural bacteria remain in the product.
Icecool Trailers is available to provide cold storage solutions to raw milk producers and those who choose to serve or consume it. Our cold storage options include both trailers and walk-in rooms.
Cold Storage for Your Raw Milk
Today's raw milk producers have done a good job of eliminating the risks of tuberculosis and brucellosis by participating in eradication programmes. They also employ state-of-the-art equipment that is routinely sterilised for consumer safety. The last part of the equation is effective cold storage for handling raw milk supplies.
We would expect the average producer to have permanent cold storage capabilities on-site. However, in the event that additional storage capacity is needed due to increased supplies, decreased demand, or a breakdown of existing equipment, Icecool Trailers is ready to help. We can deliver our refrigerated trailers directly to your location in Bath, Somerset, Avon, and nearly anywhere else in England and South Wales. We also offer two-hour emergency service within our Greater London service area.
Producers in need of internal cold storage can call us for walk-in cold rooms. Our cold rooms can be installed on your site and connected to your existing electrical system. We handle everything, from delivery to set up to maintenance, making your rental completely hassle-free.
For more than 20 years, we have been serving our clients with reliable refrigerated trailers, freezers, and walk-in rooms. We would be happy to help you maintain proper cold storage for your raw milk production or distribution. Our cold storage solutions are affordable for producers of all sizes.
Sources:

1. Agriland – http://www.agriland.ie/news/risks-associated-drinking-raw-milk-confirmed-european-level-fsai/