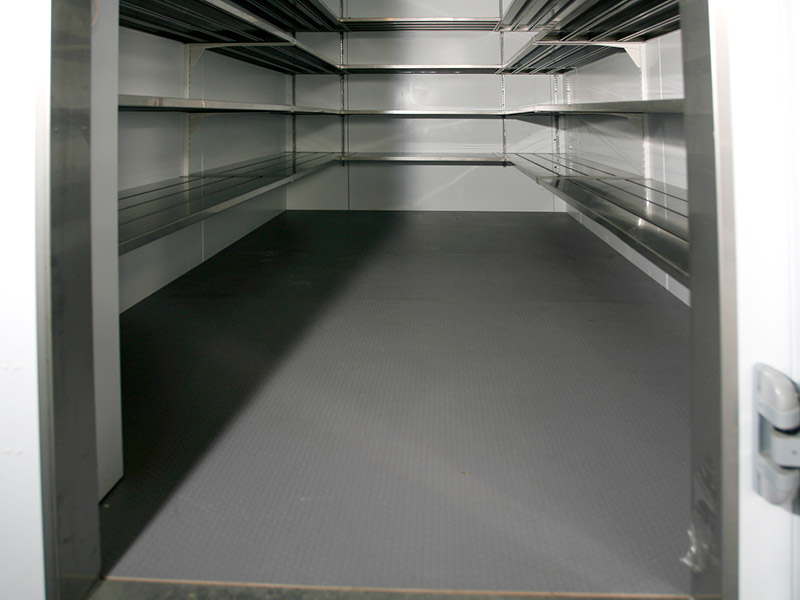 09-Mar-2018
You might be familiar with the name Iryna Federico if you are into food blogs. If not, Federico became an overnight internet sensation when she shared pictures of her pantry on social media in 2017. Well, she's back with a new round of pictures showing how she organizes her refrigerator. What does that have to do with us? It provides an illustration to our customers of how they can maximise walk-in chiller space just by being organised.
We rent walk-in chillers and freezers throughout most of southern England and South Wales. These fantastic units can be delivered to your location as a series of panels that are assembled on site. As such, you can have access to a walk in-chiller without needing a commercial loading dock or an overhead door. We can carry the panels through a standard entryway.
What you do with your cold storage space after we install a chiller is entirely up to you. We believe in maximising space by being as organised as possible. Organisation makes it easier to find what you need, replenish inventory, and generally keep track of everything you're storing.
Everything in Its Place
If you care to see Federico's pictures, take notice of the simple fact that everything is in its place. Items are stored in individual containers stacked on shelves that have been properly spaced to accommodate containers of assorted sizes. You'll notice there's not a single loose item in Federico's refrigerator.
This kind of organisation is not extreme – even in a commercial environment. In fact, such a high level of organisation is what separates a useful chiller from one that causes problems. Allow us to illustrate what we mean.
Temporary Doesn't Mean Disorganised
As an alternative to refrigerated van hire, walk-in chiller hire is temporary. As such, it's not uncommon for clients to put things into cold storage without giving much thought to organisation. They assume that because they will only have the chiller for a while, they can store items haphazardly. Such thinking may come back to bite them later.
Imagine being a busy caterer looking to rent a walk-in chiller to accommodate the extra inventory of the busy wedding season. You might find yourself in the midst of the frenzy of working on three or four weddings when you send a staff member to the chiller for a few ingredients. Twenty minutes later that staff member still hasn't returned. Why? Because she cannot find what you sent her to get.
The fact that a walk-in chiller will only be used short-term doesn't mean it shouldn't be organised. In fact, it should be organised for that very reason. Temporary cold storage may be utilised to store overflow inventory rather than as the primary cold storage solution. This creates an even bigger tendency for disorganisation.
If you're planning on walk-in chiller hire, do yourself a favour and follow Federico's example. Organise by finding a place for everything and putting everything in its place.
Sources:
Daily Mail – http://www.dailymail.co.uk/femail/article-5365503/Woman-showcases-super-organised-fridge-freezer.html