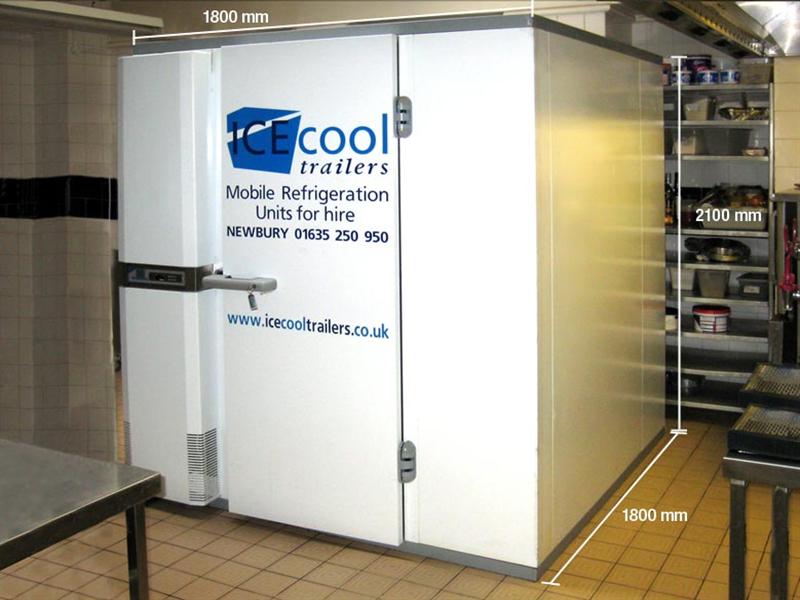 19-May-2016
It is not economically viable for all restaurants to purchase brand new freezer rooms. Commercial freezers can cost tens of thousands of pounds, and their maintenance costs over a five-year period run into the hundreds.
The solution to this problem is freezer room hire.
At Icecool Trailers, we hire out a number of our freezer rooms to restaurants for long-term periods and the cost in doing is significantly less than buying or leasing a freezer room. This is the main benefit to hiring a freezer room. But in addition to this, we service and maintain all our own units. Our customers do not have to worry about electrical safety tests and the like, because we take care of this for them.
Are you looking for long-term freezer room hire?
If you are looking for long-term freezer room hire for your restaurant, look no further than Icecool Trailers. We specialise in mobile refrigeration and we have different freezer rooms available to suit most needs, including 1.8m units and 3.0m units.
Our units are modular so they are built up on site. The advantage to this is that our freezer rooms do not have any access issues, even in the most cramped spaces. This ensures that we can provide freezer room hire to as many restaurants that need it. We build all our units up ourselves and provide our customers with all connections, cables and equipment.
Our freezer rooms can run off both 13-amp and 16-amp electrical systems or alternatively they can run off a portable generator (we can supply these if you need them). All our freezer rooms are also lockable and they can be opened from the inside, to ensure that your business meets health and safety obligations. Our units are also energy efficient appliances and you will hardly notice their impact on your energy bill.
Same day freezer room delivery
Need your freezer room fast? No problem. We can deliver freezer rooms within just 2-4 hours in most cases and a 24-hour turnaround time is easy for us. This service also applies to our freezer trailers should you be here but you are looking for freezer trailer hire instead.
Get a free quote for freezer room hire today
For a free, no obligation quote for long-term freezer room hire, call our friendly team today on 01635 250 950 or visit our contact page to email us or send us a message.