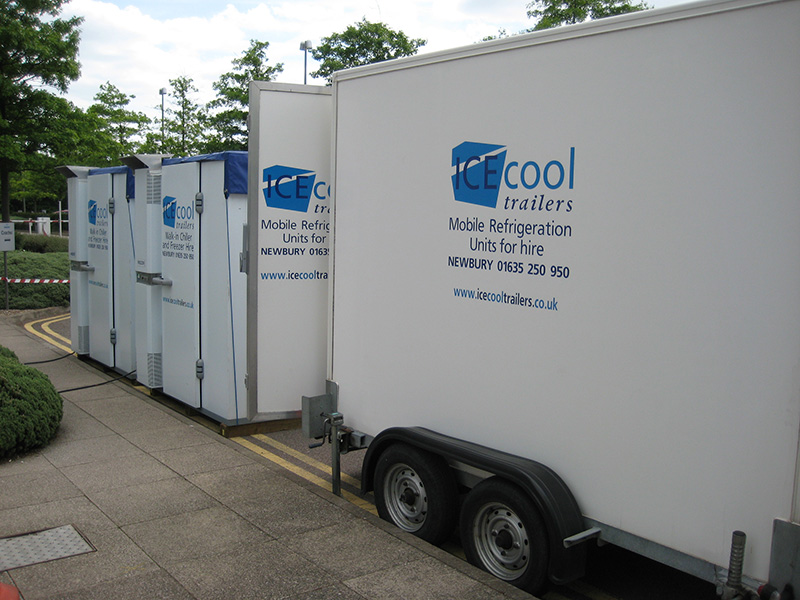 03-Feb-2017
Imagine you're running a busy restaurant and preparing for the busy weekend ahead, your fridges are fully stocked and your tables are fully booked but your freezers break down! What do you do? Or maybe you're throwing a large outdoor party and providing food for all your guests but the venues' fridges stop working a matter of hours beforehand. Where do you turn?
Luckily, we have emergency refrigeration options available to help you keep your cool.
Cold Room and Freezer Room Rental
Cold room and freezer room rental gives you the opportunity for temporary or permanent storage. These can be installed just about anywhere, including both indoor and outdoor spaces. They are large enough to stand up in, fully lit inside and come with shelf space, perfect to ensure your busy restaurant kitchen stays organised and on top of orders!
Portable Refrigeration
If an event is outside or there is limited space in the venue for refrigeration we have portable options available. Portable fridges and freezers are mounted on sturdy trailer frames and can provide the cooling capacity you need, wherever you might need it! If direct electrical access is not available our fridge and freezer trailers can be plugged into generators.
When hiring a refrigeration unit you should check how it will be delivered to you! You might not have an entrance suitable to get a very large unit through. We deliver the room in disassembled individual panels, allowing them to be easily carried through a standard sized door. Our team is always happy to help you set up the cold or freezer room and connect it to your electrical system. We will also supply all the necessary electrical cables as the last thing you need in an emergency is a refrigeration unit you aren't able to plug in!
In addition, all of our refrigeration units are lockable, helping to secure your business' assets!
Time To Chill With Emergency Refrigeration
So you see there is no need to panic in a refrigeration emergency! There are a range of options available to save the day. Remember to keep the broken down fridge or freezer closed in the case of a break down as this will retain the temperature and it should stay cool enough to store your food for around 4 hours. Once you have your emergency refrigeration unit set up transfer food across and dispose of any perishable items such as eggs or dairy that have been above 5°C.
If you do find yourself needing emergency refrigeration Icecool Trailers are on hand to provide you with the necessary advice and equipment. With over 20 years experience in the portable refrigeration industry they have faced just about every situation imaginable.
In emergencies they are available to call 24/7 on 01635 250950 and can offer same day delivery.