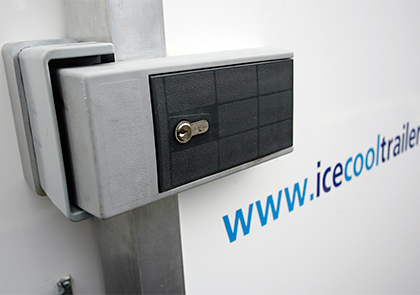 06-Jan-2016
When you hire a fridge trailer or freezer trailer or cold room from ourselves, you do not have to insure the refrigeration unit yourself. All of our units are insured by us. This protects units in the event of accidental damage, vandalism and the like.
However, our insurance does not cover the contents of your unit.
You will need to arrange for insurance for your produce. Most of our customers find that their existing property insurance covers their stock while stored in a fridge or freezer trailer or cold room on their premises. Customers who operate a seasonal or mobile service from our units often take out a street food insurance policy. Providers of this type of insurance often cover trailer contents with solid product liability and public liability cover.
In all cases, you should consult your existing insurance provider, or an expert to ascertain the type of insurance you need to cover the contents of your unit.
Likewise, we strongly recommend you take out a policy. When you consider you may be storing hundreds or thousands of pounds worth of produce, it is well worth taking out the necessary insurance for peace of mind alone. The good news is insurance policies can be as flexible as our own hire periods; you can take out insurance for a few days or weeks.
Getting insurance should also be easy. We recommend using price comparison websites to find providers and compare policies side-by-side.
You should also know that all of our units, including our cold rooms and trailers, are lockable by key and the hitches on trailers are locked on site. And so, there is a low risk of your trailer being towed away in malice, and the risk of theft is low once your unit is locked.
We will also provide you with a spare key, just in case you misplace one.
Lastly, we will say that if you are storing high-risk foods in your hired unit, it's crucial that you adopt the same strict food and hygiene standards you would adopt in a unit of your own. It is your responsibility to ensure that your produce is stored properly. Information for shelf life and storage of food can be found here on the food.gov.uk website.
It's vital that you adopt the latest storage guidance, as set out by the Government, to meet your insurance obligations.