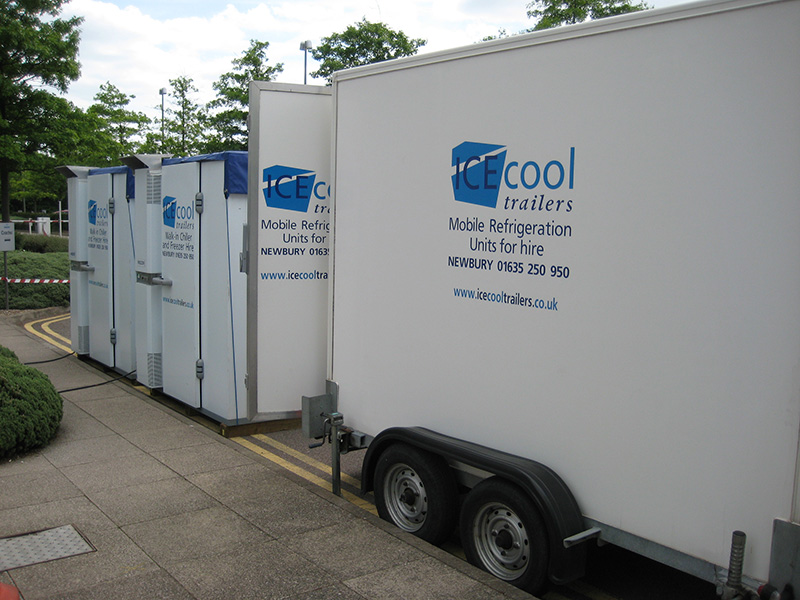 04-Nov-2016
Whether you run a café, restaurant, or pub, the chances are that Christmas represents one of your most profitable times of year.
Over the festive season, people are more inclined to spend a little extra on a meal when catching up with friends or relatives - or avoiding the stress of cooking when they get home after a long, cold day at work.
However, if you want to sell fresh produce to your customers - in the form of roast dinners, soups, and salads, then you're going to need to find a way to keep that expensive stock fresh.
Most cafes, restaurants, and pubs only have a minimal amount of food storage, which means if you want to increase your opportunities to sell over their Christmas period, you'll need to invest in a new storage solution.
Hiring cold rooms which can be stored outside, near your property may be the perfect solution.
Why Hire Cold Rooms?
Although it is possible for various food retailers across the country to buy or hire extra refrigerators, cold spaces, and more for their companies during the Christmas period, these options can be limited in space and versatility.
Not only do you have to use up some of your interior space which could be devoted to seating solutions for your customers, but you also need to keep in mind that certain devices may not work as they should in colder weathers.
Hiring a cold room to use over Christmas is the perfect cost-effective solution for keeping fresh produce fresh in time for your influx of festive visitors.
The last thing you need is to have everything you need to earn more money over the winter, only to find that you lose out on an incredible investment because your produce goes off early, or doesn't have the same fresh taste as your competitors.
Is a Cold Room Right for You?
If you're not sure whether a cold room is the right option for you, then ask yourself a few vital questions. For instance:
Can you afford to leave the value of extra customers behind because you can't take on new opportunities?
Will you be able to keep your produce fresh without a cold room?
How much money could you make simply by hiring a temporary cold room to expand your business over the Christmas season?
If you have the opportunity to grow your business in the festive months with cold rooms - it only makes sense to invest!