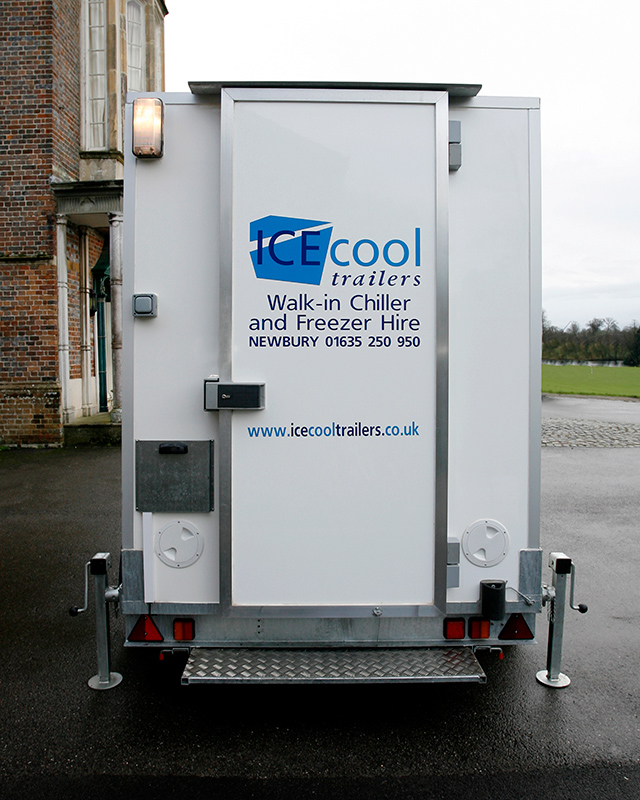 12-Apr-2019
Spring is when we start seeing more enquiries for trailer and cold room hire relating to summer festivals, weddings, and the like. We work with customers to supply all of their cold storage needs. For the customer, renting temporary cold storage from us is a way to expand their reach by leaving the confines of their normal service locations and branching out to public events.
We understand that cold room hire is a budgetary expense that ultimately cuts into your bottom line. But it is necessary if you sell products requiring temperature control. So in order to lessen the financial burden, we have put together a few tips for maximising the value of renting one of our trailers or walk-in rooms.
1. Manage Your Time
Trailer and cold room hire are based on the amount of time you need one of our units. The longer you maintain possession of it, the more money you spend on rental. Therefore, it makes sense to maximise the value of cold room hire by managing your time wisely. Arrange for delivery and set up as late as you possibly can. Arrange for pickup as quickly as you can following the conclusion of the event.
Sometimes emergencies arise that cause you to need a longer rental term. We get that. But in the absence of an emergency, there is no point in having a trailer or walk-in room hanging around when it's not being used.
2. Manage Your Inventory
Better inventory management is more of a concern for corporate events and holiday parties, but it still applies to many of the outdoor events our customers will be participating in this summer. In short, take a good look at how much inventory you are likely going to need for the totality of the event. Then rent your trailer or walk-in cold room accordingly. There is no need to have a unit that is too big for your needs.
3. Boost Your Sales
Have you ever heard the old sports adage that says the best defence is a good attack? A similar principle applies here. One of the most effective ways to maximise the value of temporary cold storage is to boost your sales. So find ways during upcoming events to sell more product to your customers. The more products you sell, the more profitable your rented cold storage will ultimately be.
We see this kind of thing in action all the time at outdoor festivals with a strong presence of food vendors. Those vendors go out of their way to come up with the most creative means of selling their products. Better sales translate to maximum value.
This is the time that business starts picking up for us. If you know you're going to need a trailer or walk-in room later this spring or during the summer, don't wait until the last minute to contact us. Reach out now and let's get your delivery set up as soon as we can.