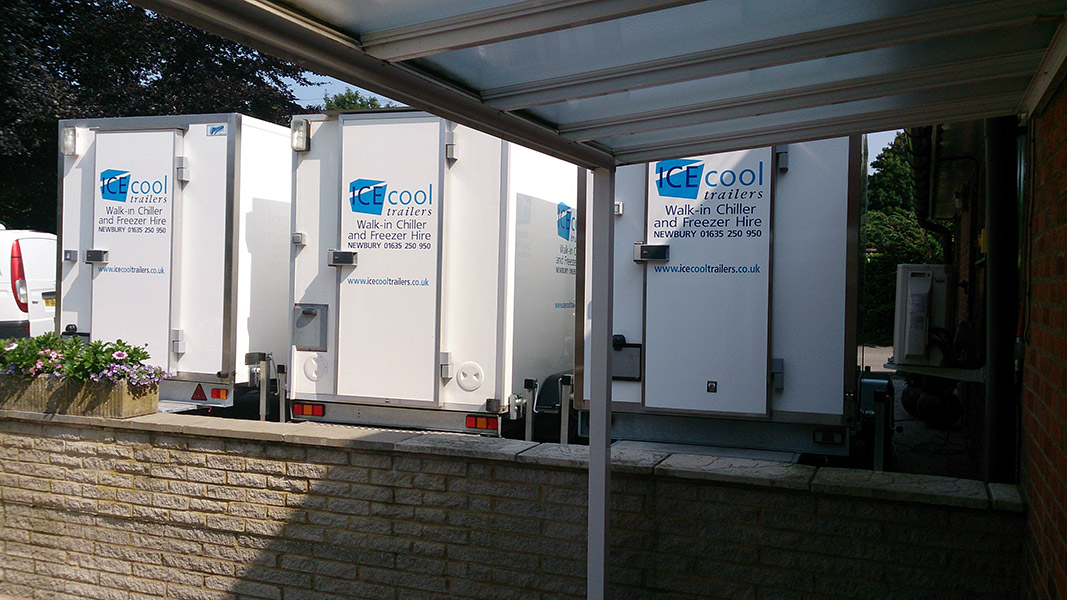 15-Jul-2014
Whether you took in the games at home or went out to fan parks to enjoy football with thousands of others, the tournament was an awesome opportunity to see some great teams and individual talents. Whether in Bristol or Surrey, Wiltshire or Buckinghamshire, football fans enjoyed a great month-long party. And making it possible, in part, were the companies like ours providing temporary refrigeration.
Perhaps you were not aware of what was happening behind the scenes, but Icecool Trailers was busy at work providing temporary refrigeration for a number of customers putting on special World Cup events. And we were not alone. There were hotels, restaurants, clubs, and private property owners within our service area using portable refrigeration to keep their food and beverages cold during the tournament.
Only after everyone went home and the tents and televisions dismantled did we tow away the trailers that had been previously hidden from view. The fact that most of the fans did not know they were there is okay; what is important is that they enjoyed the matches with a cold drink and a good meal.
Refrigerated Trailer Rental for Any Occasion
It is events like the World Cup that really allow companies like ours to shine. However, these kinds of events do not come around too often. Therefore, Icecool Trailers treats every event we service as though it were as big as the World Cup. For example, we provide walk-in freezer rooms and cold rooms for large-scale corporate events. We provide refrigerator and freezer trailers for weekend wedding parties. Any occasion in which a customer needs portable cold storage is one we want to service.
Icecool Trailers is all about making your special event a success by ensuring you have adequate freezer and refrigerator space. But what about emergencies? We handle those too. In fact, it is not unusual for us to provide a refrigerated freezer or trailer to a London location in under two hours. We are just that fast. As soon as a customer calls our office, we are immediately engaged.
Our quick response time applies to maintenance and repairs as well. We employ a fleet of emergency call out vehicles that can be dispatched to your location should your rental unit go down for any reason. We service what we rent because we know how much you depend on us. Icecool Trailers offer one of the most reliable refrigeration hire services in the UK; our customers depend on us and we don't let them down.
For reliable and inexpensive refrigerated trailer rental in southern England, south Wales, the Midlands and in central London Icecool Trailers is your best choice. We have more than 20 years' experience providing portable cold storage solutions to both commercial and residential customers. We have a trailer or walk-in chiller/ freezer room to meet your needs.