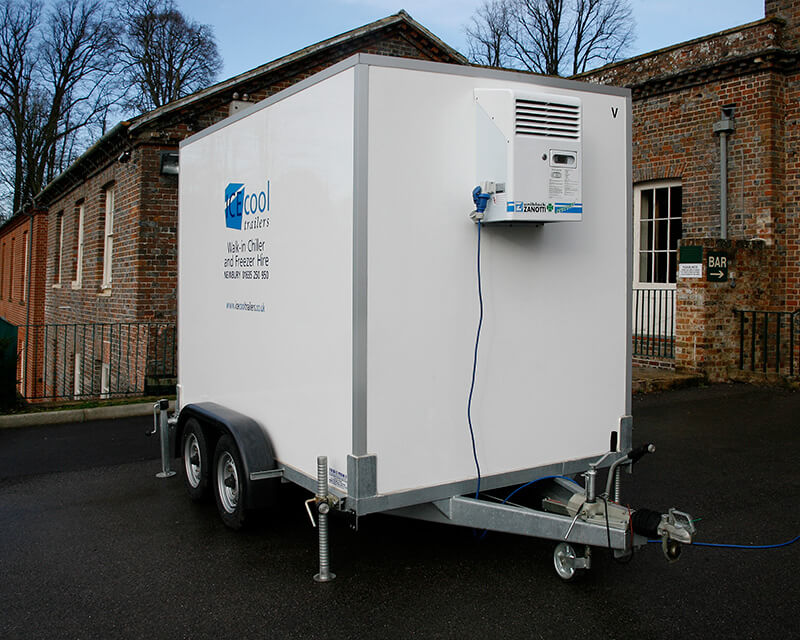 13-Apr-2017
When a customer calls Icecool Trailers to arrange fridge trailer rental, we do our best to walk the client through an analysis of his or her needs so as to provide the right unit. We do this because both our trailers and walk-in units come in different sizes. We want to make sure that every customer gets the right unit for his or her particular needs.
With spring now here, our business is getting ready to pick up substantially. We encourage you to call Icecool Trailers if you need a refrigerated trailer, freezer trailer, or a walk-in cold room or freezer. Before you call, here are some things to think about:
The Space You Have Available
The first factor in fridge trailer rental is the amount of space you have available. As an extreme example, a walk-in cold room would not be appropriate if you do not have enough interior space to accommodate one of our modular units. You would have to select a trailer unit by default. But even with trailers, you may be limited in the space you have for parking and setting up the unit.
The Storage Capacity You Require
Next in line is the amount of storage capacity you need. Yes, it can be hard to estimate in many cases. But think about what you plan to refrigerate and the length of time you will need to keep items in storage. This should help you better understand your capacity needs. One of our refrigeration specialists would likely recommend you go slightly larger than your estimate, just in case.
The Storage Configuration
A fridge trailer rental through us comes complete with shelving. Give some thought to the kind of configuration you are looking for, so that we can accommodate any shelving needs. Customers obviously want to keep food products off the floor, but your needs might vary significantly from those of another client. Just let us know what you are thinking when you call us.
Your Access to Power
One of the most convenient aspects of fridge trailer rental through Icecool Trailers is the fact that our units can be connected directly to your existing power supply. We provide everything necessary to make the connection. However, the distance between our trailer and your electrical supply needs to be reasonable enough to ensure safety. The lack of an appropriate power supply is not a deal breaker; our units can also be powered by an external generator.
There's no need to panic if you do not know exactly what you need for fridge trailer rental. We have refrigeration specialists on staff who are more than capable of helping you figure out what is most appropriate. They are happy to work with you to come up with the perfect unit.
Icecool Trailers specialises in portable refrigeration and freezing for the retail, food service, industrial, and medical sectors. We have more than two decades' experience serving clients in the Greater London area and beyond.